Making sure your body is ready for a marathon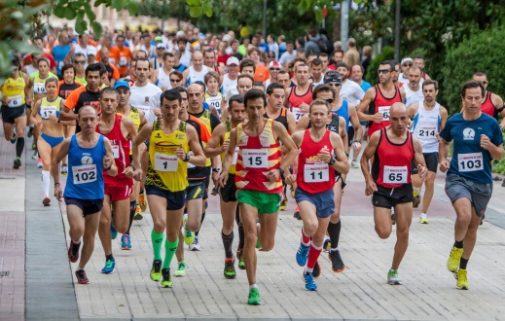 Every year, 45,000 runners register for the Bank of America Chicago Marathon. Many of those individuals choose to run the iconic race to support a group that is meaningful to them by joining a charity team. But no matter what you are running for, even if it's just the right to say "I ran a marathon!", it is important to make sure your body is ready for the race.
An exercise specialist with Advocate Weight Management offers a few quick tips to prepare yourself. They include:
Build up your training
This is important for all runners, whether you are new to marathon training or run the race annually, in order to prevent injury, build up your mileage and help you cross the finish line. Ideally, you want to extend your run 1-2 miles each week. This allows you to build your training gradually so you can run your fastest on race day. "Your training plan will depend on your baseline fitness level and experience, but beginners will typically want to have at least 3 months of regular running under their belt before starting and may need 6 months or more to train for a marathon," says Shara Swager, an exercise specialist with Advocate Weight Management. "They will want to devote 3-4 days per week to running, starting with 15-20 miles per week and peaking at 35-40 miles per week."
Running enough, but not too much
This is something that can be easily overlooked. Training for a marathon is no easy task, and keeping your body healthy is key. Just as you can undertrain for a race, you can overtrain and exhaust your body before race day. In many cases of overtraining, people train to the point of illness or injury. Everyone is different, and your friend's training plan may be too much or too little for you. It is important to find the right balance individually. Swager also says running isn't the only way you can prep for your race. "It is important to cross-train. Include at least two days of total body strength training and one day of another mode of cardiovascular exercise per week."
Recovery
Putting in the miles is only half the work when training for a marathon. It is crucial that you recover from your training properly. This means getting enough sleep each night, stretching after every run, drinking water throughout the day and eating enough of your favorite recovery foods. Keep in mind that what you do before you run will affect your recovery process. Swager advises taking at least five minutes to warm up your body with dynamic stretching before a run.
Nutrition
Part of recovery is also making sure you are fueling your body with the proper food before and after runs. A great way to recover post-run is having the necessary carbs your body needs to replenish glycogen. However, Swager says "carbo-loading isn't necessary for everyone—it is best to determine whether you would like to use this technique ahead of time based on how your body reacts—but if you do it, make sure to taper down your training regimen as you increase carbohydrate intake in the last week leading up to a race." Having protein after training will help your muscles repair themselves, as well. Finally, it is important to keep an eye on your iron intake. It's easy for runners to become low on iron because of increased sweating and constant feet pounding. To avoid iron deficiency, make sure to add iron rich foods to your everyday diet like fish, lean meats, poultry, beans and legumes or tofu.
Clothing
While you are running, you want to ensure you are wearing clothing that you are comfortable in. The key for clothing is to never wear something on race day that you've never worn running before. New running shorts may seem perfect for your race day outfit, but you wouldn't want to realize they don't fit perfectly during the race. The same idea goes with running shoes. You want to make sure your shoes are broken in before your race to avoid foot pain. The easiest way to find running shoes is going to a running store and talking to a specialist about what you are looking for and having them take a look at your body's natural stride.
On October 9, 2016, more than 70 runners will be competing in the Bank of America Chicago Marathon on the 'Inspired to Run' team to raise money for a cause they are passionate about. Each runner on the team has a say in where they would like the money to go or how it will be spent so they know it is going somewhere that is meaningful to them. The team feels confident raising money for Advocate Health Care knowing 100 percent of the money they have raised is going to their cause.
Related Posts
Comments
About the Author
health enews staff is a group of experienced writers from our Advocate Aurora Health sites, which also includes freelance or intern writers.