Is it more important to grow up happy or wealthy?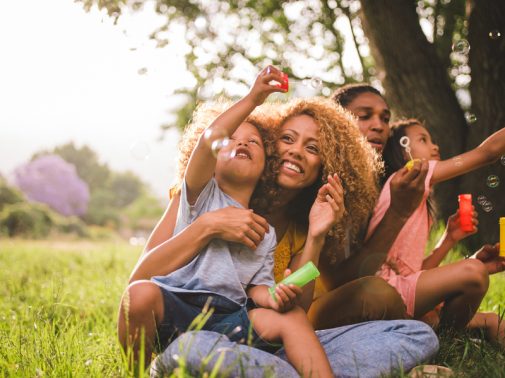 Is it healthier for a child to grow up rich or to be rich in spirit with a loving family? New research revealed that while growing up in a home with a high socio-economic status can benefit a child's physical health even decades later, if there isn't a healthy bond and relationship in that home, the benefits of status may not matter.
"Unfortunately, poor parenting may undo those benefits," says Dr. John Beckerman,  an Advocate Children's Hospital pediatrician at Advocate Good Shepherd Hospital in Barrington, Ill.
Researcher Matthew A. Andersson, Ph.D., an assistant professor of sociology in Baylor University, surveyed 2,746 respondents ages 25 to 75 in 1995 about their childhood treatment by their parents as part of the study. He then conducted surveys 10 years later, with more than half of those individuals taking part, asking the participants questions focusing on their health in middle age. The follow-up analysis revealed that childhood abuse continued to undermine any protection from disease linked to childhood socioeconomic advantage. He found that both a lack of parent-child warmth or the presence of abuse eliminated the health advantage of a privileged background.
"Previous research has associated high socioeconomic status with better childhood nutrition, sleep, neighborhood quality and opportunities for exercise and development of social skills. But good parent-child bonds may be necessary to enforce these good habits of eating, sleep and activity routines," said Andersson.
For example, if the parent-child relationship is tense or difficult, mealtime may be uncoordinated and irregular, and kids may be more likely to snack on unhealthy foods. If there isn't a trust between parent and child, bedtimes may not be enforced by parents or kids may not abide by parental rules.
On the other hand, the research found that children in low income homes that have strong bonds to their parents, while they do promote health, do not negate the effect of growing up in low socio-economic home as children get older.
"Much research continues to view socioeconomic status and parent-child bonds as highly related or even interchangeable. But, in fact, they may quite independently influence a child's well-being," Andersson said.
Whether rich or poor though, for parents who are concerned about their bond with their children Dr. Beckerman wants parents to know, "It is never too late to improve the bond with your child."
He also advises seeking professional help if necessary in order to ensure your child receives the help they need to enjoy lifelong health benefits.
Related Posts
Comments
About the Author
health enews staff is a group of experienced writers from our Advocate Aurora Health sites, which also includes freelance or intern writers.