How do kids view lying?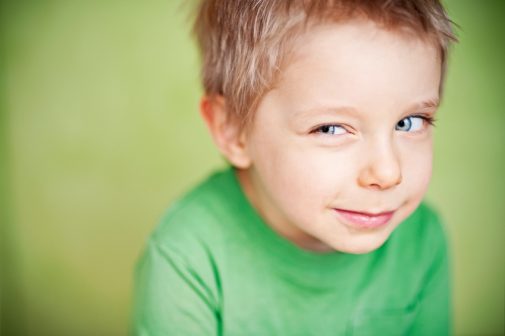 Lying, fibbing, and tattling are all a form of deceit, but new research shows children don't view them through a black and white lens.
Nearly 100 children ranging from 6 to 12 years old were included in an experiment at McGill University to evaluate their perception of lies. The researchers showed 12 different videos to the children depicting scenes involving different forms of lies and consequences. Following each scene, they were asked whether the children in the video were being honest or deceitful and whether the lie should be rewarded or condemned.
No matter the age, the research revealed children are clear on the difference between a lie and a truth, but as they get older social factors play a role in how they view the lie. In fact, for the older children, the consequences of lying depicted in the videos was less black and white than for younger children. For instance, they communicated that a lie to help someone else may be acceptable even if it hurts the speaker, and tattling, even though it involves telling the truth, may be less acceptable, because it could hurt the other person.
"We were interested in gaining a more nuanced picture of children's perceptions of truth and lies — since not all lies have negative consequences for the other person, and not all truths have positive consequences for someone else," said the lead researcher Victoria Talwar. "Looking at how children see honesty and deceit is a way of gaining insight into different stages of moral and social development."
Dr. Christina Swanson, an Advocate Children's Medical Group pediatrician with Advocate Condell Medical Center in Libertyville, Ill., agrees that lying is nuanced for kids and there are many reasons why they may not tell the truth.
"The most common reason kids may lie is to avoid getting in trouble if they feel they have done something wrong or if they perceive their parent will not approve of a particular action, says Dr. Swanson. "Children will also lie to protect a friend or sibling or to get out of an activity they perceive as negative (i.e. tummy ache when it's time to go to school)."
The researchers concluded parents and teachers need to begin having in depth conversations about lying as early as age 6 to help the children navigate these gray situational areas.
Dr. Swanson also suggests that parents engage in these conversations early and often.
"The best thing parents can do is to be as honest as possible with their kids and to talk with them about the importance of honesty – the example of the boy who cries wolf – especially when a child's lie is discovered," says Dr. Swanson. "Make the child understand that the consequences of lying are worse than anything they could have done and that your love for them is unconditional."
Related Posts
Comments
About the Author
health enews staff is a group of experienced writers from our Advocate Aurora Health sites, which also includes freelance or intern writers.