Arthritis isn't just your grandma's problem anymore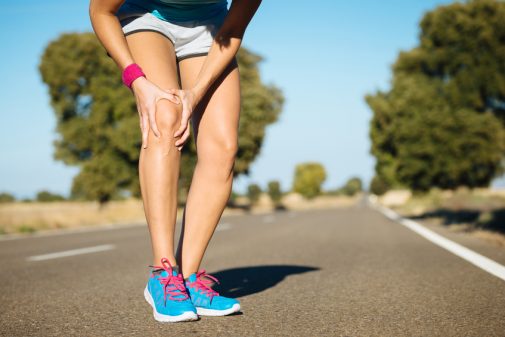 It's that time of year when tree leaves are creating a colorful backdrop against the fall sky. But cooler temps also could mean body aches for millions living with joint pain. That's due to osteoarthritis and/or other conditions that create inflammation. And the numbers are growing. By 2030, the number of people living with arthritis is expected to jump to 67 million, according to the Centers for Disease Control and Prevention (CDC).
In 2015, 52 million people reported living with a condition that creates joint pain and lifestyle cramps. But did you know that two-thirds of sufferers are younger than 65 years old, according to the CDC? And even kids can experience significant joint pain.
Dr. Steven Chandler, an orthopedic surgeon at Advocate Trinity Hospital in Chicago, says his patients are experiencing arthritic pain earlier in life, usually as a result of sports injuries. He recently performed a total hip and knee replacement on a 42-year-old woman.
Traditionally, arthritis wasn't diagnosed until people were in their 70s, Dr. Chandler says. Many had stiff and sore hands and knees earlier in life, but "they just dealt with it," he says.
Not so much with his younger patients who refuse to be sidelined in their own lives and demand options that will allow them to remain active well into their 50s and 60s.
"The good news is that surgical techniques and newer implant design have improved so we don't have to wait until patients are senior citizens before surgical intervention,'' Dr. Chandler explained at a recent medical presentation.
So what can you do if you have joint pain or suspect you have arthritis?
Dr. Chandler suggests these five things:
Lose weight. Every one pound of body weight equals three pounds of pressure on your joints. For example, a 150-pound person is placing 450 pounds of pressure on their joints.
Swim. "My patients benefit from aquatic therapy or any therapy in the pool. The buoyancy of the water takes the stress off the joints,'' Dr. Chandler says.
Wear a brace or use a cane. "Patients don't like to look like an old man or woman, but back and knee braces help support joints by redistributing the patient's body weight to allow them to move more freely without the pain," Dr. Chandler says. A cane works the same way.
Take a supplement. Our bodies naturally produce glucosamine and chondroitin, which help maintain the rubbery tissue (cartilage) that cushions bones at the joints. As we age, the levels of these compounds drop, leading to the gradual breakdown of the joint. Glucosamine and Chondroitin Sulfate are also available over the counter. "These supplements maintain the cartilage you already have. They don't replace what you lost," Dr. Chandler says.
Keep warm. The pain you experience as the weather cools is a due to a drop in barometric pressure, which causes joints to expand. An extra layer will help protect your joints and muscles.
Related Posts
Comments
About the Author
health enews staff is a group of experienced writers from our Advocate Aurora Health sites, which also includes freelance or intern writers.