Ask a Doc: If I call 911, can I request which hospital I want to be taken to?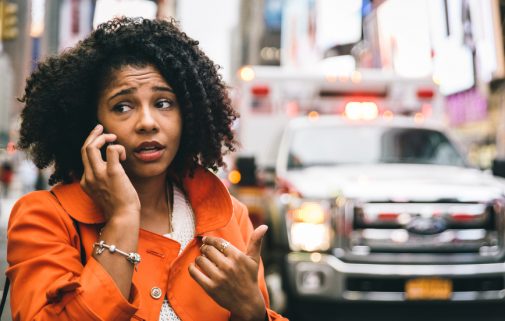 Q: I have two hospitals near me, but I prefer the one that is a bit further away. Can I request to be taken there if I call 911?
Dr. Matthew Stilson, Medical Director of Emergency Medical Services at Advocate Sherman Hospital, answers:
In the case of life-threatening situations, the paramedics will transport you to the closest hospital that provides emergency care, per Illinois law*.
Examples of "life-threatening" situations are those related to heart attack, stroke, high risk labor or other serious conditions where time is of the essence. Symptoms can include chest pain, dizziness, shortness of breath, confusion, loss of consciousness, a severe allergic reaction and more.
In the case of less urgent, non-life-threatening situations, you may request to be taken to the hospital of your choice. However, this option is available only after the paramedics have assessed your condition and determined that it is not life-threatening.
It is important to remember that paramedics are medical professionals who are specially trained to provide expert care in the field and to transport you quickly and safely to the hospital. They are a critical part of your health care team. Their job is to assess your condition and determine the best facility to meet your health care needs given the many factors in play.
You do have the right to dispute the paramedics' recommendation for the facility they choose to transport you. You will have to sign a waiver to release them of liability of any unintended consequences that may result from this choice. Be sure to always put your health first to ensure you get the right care at the right time by the right provider.
Remember, for routine care, it is best to visit your primary physician. For urgent, yet non-emergency needs, immediate care clinics and walk-in clinics are good choices.
*To learn how EMS services work in your state, contact your state's EMS agency. Click here for more info. 
Related Posts
Comments
About the Author
Tonya Lucchetti-Hudson, health enews contributor, is public affairs director for Advocate Medical Group and Advocate Physician Partners.