Potential breakthrough for children with autism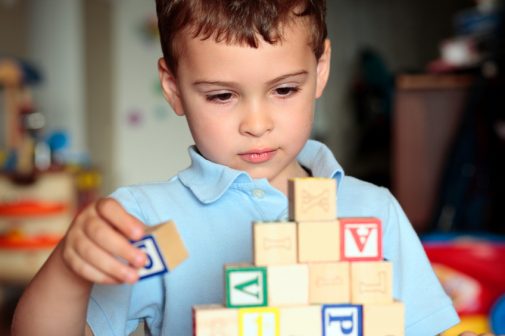 Millions of families around the world face daily challenges raising an autistic child, and many find it extremely difficult simply to communicate with them. Many struggle to understand how to help because they can't understand what their child is trying to tell them. But new research reveals parents who intervene at a young age may help reduce the severity of their kid's symptoms and increase their ability to communicate with others later in life.
Autism spectrum disorder is a common neurodevelopment disorder which affects 1 in 68 children in the United States. The causes are not fully defined and understood, but what is known is the disorder can make it very difficult for a parent to connect with his or her own child or to understand how the child understands the world they live in. There are a wide range of symptoms and severity for children with the disorder. Half of autistic children are estimated to have intellectual disabilities, and about 10 percent are never able to speak.
The new study, published last month in the journal The Lancet, suggests that early intervention by parents using Pre-school Autism Communication Trial interventions, or PACT, can help improve long-term symptoms for autistic children. The PACT system focuses on enhancing parent-child communication and their social and language development. PACT is designed for children before they begin school with a focus on improving normal parent-child communication at home, where 80 percent of communication occurs prior to school.  The hope is that improved parent-child communication early on will then generalize to how the child functions in other settings.
The study suggests that parents can be taught interventions that sensitize them to pick up on cues and the ways their autistic child is trying to communicate with them. They also can be taught to recognize the subtle nuances of their child's communication and to increase their sensitivity and responsiveness to those cues. The study found that when parents have high sensitive responsiveness results, the severity of autism symptoms are significantly lower for their children.
"We educate families about their child's diagnosis of autism spectrum and engage them in the therapeutic techniques and parenting strategies that work well to their child's strengths," says Dr. James Weedon, a developmental pediatrician at the Division of Developmental and Behavioral Pediatrics at Advocate Children's Hospital. "As we learn more by the research about the importance of family involvement, it reinforces our view that parents are the best teachers for their children."
"The results are important and highlight the critical role that parents play," says Karen Fried, Advocate Children's Hospital Director of Developmental Pediatric Services. "Parents can help autistic children translate what they learn at home to other settings."
Related Posts
Comments
About the Author
health enews staff is a group of experienced writers from our Advocate Aurora Health sites, which also includes freelance or intern writers.