How to keep your dancer healthy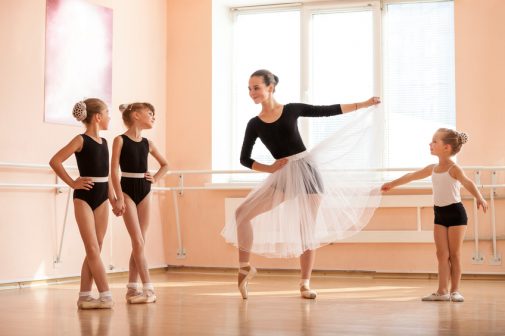 It's almost that time of year again when many young girls' dreams take flight as they dance a long-coveted role in the holiday production of The Nutcracker. Snowflakes swirl, Sugar Plum fairies leap and Bon Bons skip and jump across the stage – and often into the orthopedist's office.
The physical demands placed on the bodies of dancers have been shown to make them just as susceptible to injury as any athlete. Most professional dancers begin dancing at the age of three, and the repetitive practice of movements that require extreme flexibility, strength and endurance make them prime candidates for orthopedic injuries associated with overuse.
These injuries tend to occur at the foot and ankle, lower leg, lower back and hip. The foot and ankle are vulnerable to a variety of injuries including stress fractures, tendon injuries, sprains and strains. The stress applied to the foot can reach excessive amounts during a few minute routine. If pain persists, the dancer should be taught not to ignore the warning signs. These injuries become more common with maturity of the dancer, so it is extremely important to condition the younger dancer to prevent these future injuries.
Risk factors for injuries include:
Type of dance and frequency
Duration of training
Environmental conditions such as cold studios and hard floors
Equipment used, especially shoes
With simple steps and teamwork among parents, instructors and health care providers, dancers can maintain excellent health.
Dancers should remember:
Wear properly fitted shoes and clothing
Don't dance through pain
Pay close attention to correct technique
Perform proper warm-up and cool-down
Do not push your body – know your limits
Parents play a key role in injury prevention by not encouraging their dancers to advance to higher levels of training at an unsafe rate. For example, students should not begin dancing en pointe until their feet and ankles have enough strength and maturity.
Gregory Caronis, M.D. is a board-certified foot and ankle specialist who has been caring for Lake County dancers for nearly 20 years. Dr. Caronis is a Libertyville, Ill. resident and the parent of two dancers.
Related Posts
Comments
About the Author
Gregory Caronis, M.D., MBA is Chairman of Surgery at Advocate Condell Medical Center and a board-certified orthopedic surgeon with Advocate Medical Group Orthopedics. A specialist in disorders of the foot. ankle and fracture/orthopedic trauma care, Dr. Caronis also practices general orthopedics. He sees patients in Libertyville and Gurnee – to schedule an appointment call AMG Orthopedics at (847) 634-1766.