New absorbable heart stent used to treat coronary heart disease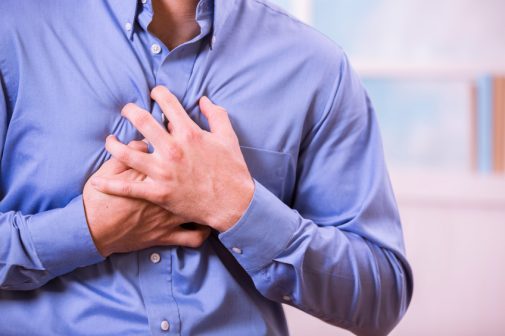 Patients who suffer from coronary heart disease may benefit from a new technology that props open arteries, lets blood flow through and dissolves once the vessel is healed.
Coronary heart disease is responsible for an estimated 370,000 deaths each year in the United States, according to the National Heart, Lung and Blood Institute. It's caused by fat and cholesterol buildup in the walls of the arteries that supply blood to the heart and other parts of the body. This buildup, also known as plaque, causes the inside of the arteries to narrow and eventually partially or completely block blood flow. When the heart doesn't get enough blood, heart failure, irregular heartbeat or arrhythmia can develop.
In order to improve blood flow through a restricted artery, cardiologists use a stent (a tiny mesh scaffold) to prop open the artery and increase blood flow to the heart, says Dr. Patrick Fenner, an Advocate Medical Group cardiologist at Advocate Good Samaritan Hospital in Downers Grove, Ill. Advocate Good Samaritan Hospital is the only hospital in DuPage County to offer absorbable stents, which were recently approved by the U.S. Food and Drug Administration.
"Until now, stents were made of metal. However, this new absorbable stent is made of a crystalline material that dissolves," he says. "In fact, it dissolves the same way as an absorbable stitch but over a two to three-year time period."
Dr. Fenner says the new stent, known as Absorb Bioresorbable Vascular Scaffold System, is beneficial for the long-term care of patients with heart disease.
"The advantage of this new technology is that after the stent scaffold is absorbed into the body, the blood vessel returns to its normal function of constricting and expanding as necessary," says Dr. Fenner.
The absorbable stent will not replace the metal stents for every patient. The new technology is currently used in patients with more straightforward blood vessel problems versus those with more complicated cases, says Dr. Fenner. However, regardless of the stent material used, the healing process for the patient remains the same following the procedure.
Prior to the release of the new technology, trials were conducted around the world. Advocate Christ Medical Center in Oak Lawn, Ill. was one of the centers involved in the U.S. trials.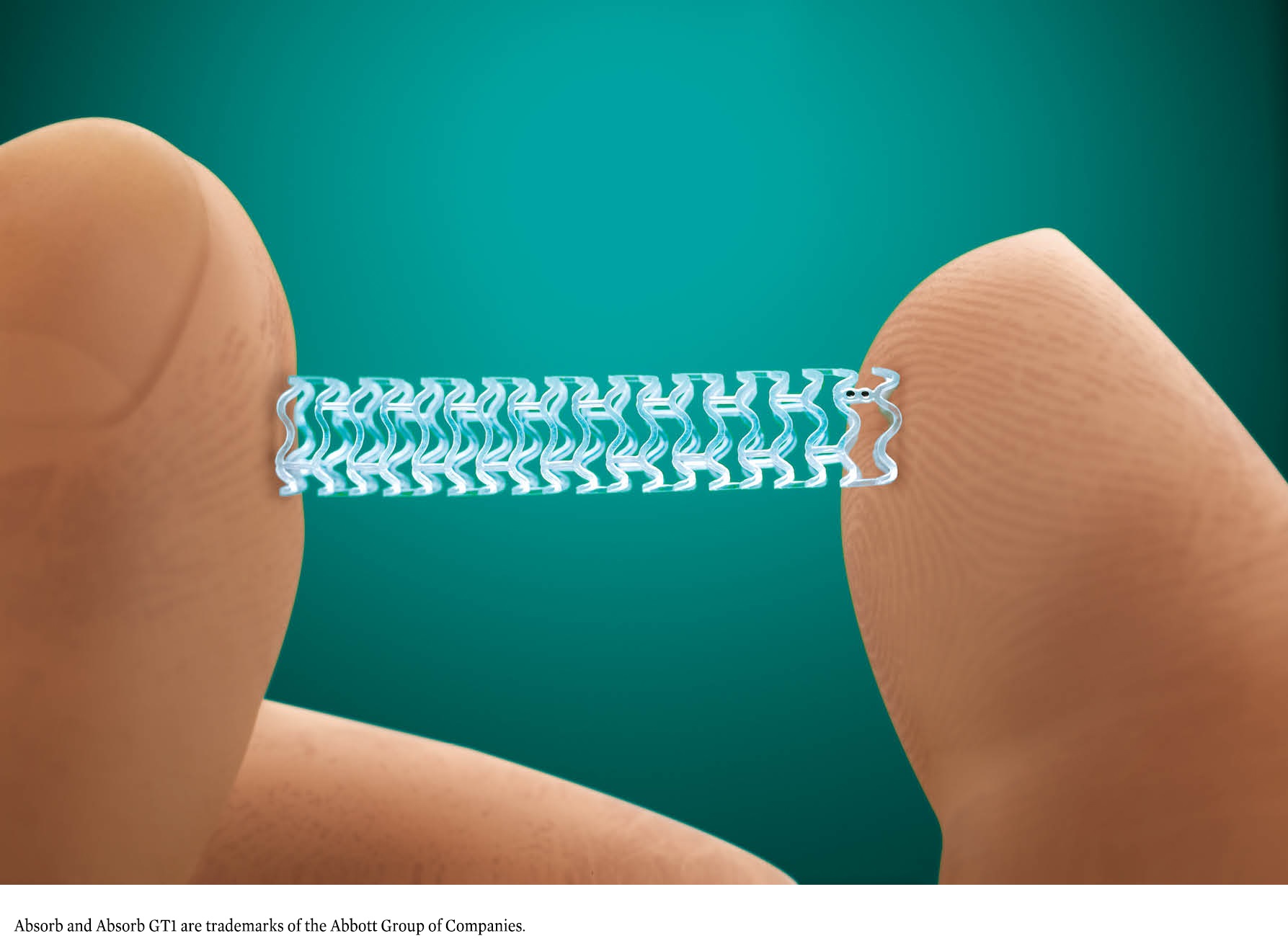 Related Posts
Comments
About the Author
Johnna Kelly, healthe news contributor, is a manager of public affairs and marketing at Advocate Christ Medical Center in Oak Lawn. She is a former newspaper reporter and spent nearly 10 years as a public relations professional working for state and county government. During her time as a communications staffer for the Illinois General Assembly, she was integral in drafting and passing legislation creating Andrea's Law, the nation's first murderer registry. In her spare time, she volunteers at a local homeless shelter, enjoys traveling, photography and watching the Chicago Bulls.