4 troublesome winter skin problems solved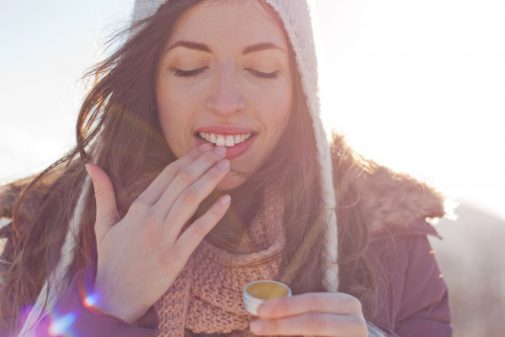 With the temperatures in the teens and expected to dip to the single digits, it's time to get out the winter coat, mittens and hat if you haven't already. But while these essentials offer protection from the harsh outdoor temps, it's also important to transition your skincare regime for winter weather.
"Cold weather and dry air steals moisture away from our skin, leaving it dry, itchy, flaky and dull looking. Prevent winter skin by using a gentle cleanser, regularly moisturizing and applying lip balm," says Dr. Rania Agha, a dermatologist at Advocate Good Samaritan Hospital in Downers Grove, Ill.
Dr. Agha suggests the best times to moisturize is immediately after taking a shower or bath when your skin is still damp, as well as at night.
"Our face, hands, feet, elbows and knees have thin skin and can easily dry out. Moisturizing at night helps hydrate those key areas while you sleep," she says.
Besides dry skin, cold weather can cause breakouts, chapped lips and puffiness around the eyes. Dr. Agha suggests the following tips to handle these troublesome skin issues:
Cold weather breakouts – Cleansers can be extremely drying to the skin. Even those who are prone to breakouts need to moisturize, as overly dry skin can become even more inflamed. Be careful of acne cleansers and moisturizers that use benzoyl peroxide and salicylic acid, as they are very drying. Instead, use a lower-strength version around 2 percent. And remember to moisturize.
Chapped lips – Use a wet washcloth to slough away dead skin, then lock in moisture with an unflavored, non-medicated lip balm that contains panthenol and lanolin. And most of all, refrain from licking your lips.
Under eye bags and puffiness – Under eye puffiness is caused by fluid retention from too much salt, alcohol and not enough sleep. Apply a cold compress such as cucumbers or cold/frozen tea bags to the eyes. And drink more water to flush out the excess salt and reduce puffiness.
"In order to keep skin bright and healthy during the gloomy winter months, it's important to hydrate your body. Besides moisturizing on a regular basis, you can stay hydrated by drinking more water and eating foods high in water content such as apples, oranges, tomatoes and cucumbers," says Dr. Agha.
Related Posts
Comments
About the Author
Johnna Kelly, healthe news contributor, is a manager of public affairs and marketing at Advocate Christ Medical Center in Oak Lawn. She is a former newspaper reporter and spent nearly 10 years as a public relations professional working for state and county government. During her time as a communications staffer for the Illinois General Assembly, she was integral in drafting and passing legislation creating Andrea's Law, the nation's first murderer registry. In her spare time, she volunteers at a local homeless shelter, enjoys traveling, photography and watching the Chicago Bulls.