MonaLisa Touch is giving women who suffer from vaginal dryness relief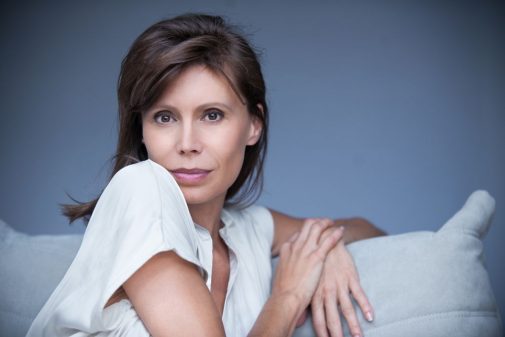 A new laser treatment seeks to help women who suffer from painful sex due to vaginal dryness regain their femininity and sex life.
The outpatient procedure that treats vaginal atrophy – ongoing vaginal dryness, itching, burning and pain with intercourse – is a new option for women who previously could only treat the condition with topical estrogen creams, a treatment that has been linked to an increased cancer risk.
Called the MonaLisa Touch, the FDA-approved procedure is a laser light therapy that takes three sessions over an 18-week period. In some cases, a treatment boost may be required depending on the severity of the atrophy.
"The MonaLisa Touch is a painless solution for women who live with discomfort and struggle with intimacy due to vaginal atrophy," says Dr. Kenneth Finkelstein, a urogynecologist at Advocate Christ Medical Center in Oak Lawn, Ill, who performs the procedure. "The treatment restores vaginal health by stimulating new collagen production, revitalizing its tissues and cells and relubricating the vaginal walls."
Postmenopausal women are most affected by vaginal atrophy, but it's also common in cancer survivors who were treated with drugs that decreased their estrogen. In both postmenopausal women and cancer survivors, decreased estrogen levels caused thinning in the walls of their vagina.
According to the American Academy of Family Physicians, up to 40 percent of postmenopausal women have vaginal atrophy.
Dr. Finkelstein says the cutting-edge treatment requires no anesthesia, and the session is completed in less than 10 minutes.
"Women report no side effects after the treatment, and they are able to continue on with their normal day's activities after leaving the office," explains Dr. Finkelstein. "Patients typically see a reduction in their symptoms after only two sessions but occasionally, it takes all three treatments before symptoms are completely alleviated."
Related Posts
Comments
About the Author
Julie Nakis, health enews contributor, is manager of public affairs at Advocate Children's Hospital. She earned her BA in communications from the University of Iowa – Go Hawkeyes! In her free time, she enjoys spending time with friends and family, exploring the city and cheering on the Chicago Cubs and Blackhawks.