Actress Lena Dunham sends a message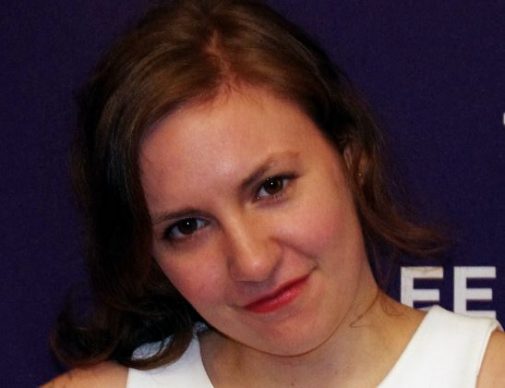 While being told to take care of your mental health shouldn't be a surprise, it's something that tends to make its way to the back burner. And actress Lena Dunham is once again calling out to America to take a hold of their mental well-being.
While the Girls actress has shared about her anxiety disorder in the past, she recently spoke to Glamour magazine to tell her most recent experiences with burnout, stress and learning how to value mental health. Dunham said, in the interview, that women tend to have the worst work/life balance and always put their families, children and careers over their own well-being.
She admitted to Glamour that she was guilty of the same: "I felt like I had to be the person who answered emails the fastest, stayed up the latest, worked the hardest. As much as I loved my job, I really… injured myself in some ways."
Dunham makes a call to women to always look out for their own best interests.
She told Glamour that on her next endeavor, she plans to go into it with the "strength that comes from… valuing your own body and your own mental health."
Laura Bein, Ph.D., a licensed clinical psychologist with Advocate Medical Group Behavioral Health in Oak Lawn, Ill., says that Dunham is representative of how we all often feel.
"We tend to feel like we need to keep striving to be better in many areas of our lives rather than sometimes acknowledging the strides we have made or how well we are already doing things," she says. "We often focus on what to change in the future, which takes away from our being able to enjoy and experience the present moment."
Dr. Bein says it's important to actually budget daily time for stress management rather than to just happen to come across a break where we can take some time for ourselves.
"If we pencil it in to the calendar, set an alarm, etc., we are more likely to honor that time and focus on enjoyable activities and reducing stress," she says. "It doesn't have to be big; it can be sipping and actually tasting your coffee with your phone off, or actually listening to your favorite song rather than answering the phone, zoning out, or rushing to the next thing on your list. It's important to do this because stress is like filling a balloon with air… if you don't let some out, it pops."
Dr. Bein says emotional stress is toxic to the body. "Psychological symptoms can cause poor sleep, upset stomach, increased physical pain, headaches and a range of other physical symptoms (often unpredictable ones). Stress can cause existing physical health problems to be exacerbated, as well. This can cycle into more stress because now our body isn't working the way we want it to."
Dr. Bein suggests that if you have resolved to reduce your stress, like Dunham, to try simple tips like disconnecting and making yourself a to-do list.
"If we have a visual reminder of things we want to accomplish or activities we want to be involved in, we are more likely to know where to start once we unplug," she says. "We often start scrolling and clicking links online out of boredom or to put off doing other things, so if we plan ahead and structure time more effectively, we can feel more productive and be more connected to enjoyable activities, thus allowing for some stress relief."
Related Posts
Comments
About the Author
Sarah Scroggins, health enews contributor, is the director of social media at Advocate Health Care and Aurora Health Care. She has a BA and MA in Communications. When not on social media, she loves reading a good book (or audiobook), watching the latest Netflix series and teaching a college night class.