Does the "weekend warrior" exercise blitz really work?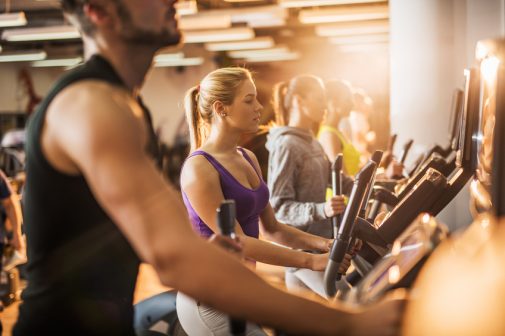 Oh, where does the time go?!
Monday is, of course, reserved for The Bachelor. Tacos inevitably take over Tuesday. And by Wednesday, it seems wise to delay exercise until the weekend, when, you know, there are actually hours in the day. But does squeezing a week's worth of physical activity into just a session or two really work?
One thing is clear: compared to no exercise at all, weekend workouts definitely pay big dividends.
According to a study just published in JAMA Internal Medicine, so-called "weekend warriors" – those who get the recommended amount of weekly exercise in just one or two workouts – have a 40 percent lower risk of death from cardiovascular disease, an 18 percent lower risk of death from cancer and a 30 percent lower risk of death overall, than those who say they don't exercise at all.
The World Health Organization, American Heart Association and U.S. Department of Health and Human Services recommend that each week, adults ages 18-64 get at least 150 minutes of moderate-intensity aerobic activity, or at least 75 minutes of vigorous-intensity aerobic activity, or an equivalent combination of both.
The study, which included self-reported workout habits of over 63,000 adults in England and Scotland, revealed some even better news for those who aren't exactly exercise enthusiasts.
"A particularly encouraging finding was that a physical activity frequency as low as one or two sessions per week was associated with lower mortality risks, even in the insufficiently active," study authors wrote, meaning those who don't get the recommended number of minutes.
That is to say, a little bit of exercise can make a big difference.
However, experts caution that the route of the weekend warrior may not be the best to follow.
"The main concern in shifting your training that way is the risk of overuse injury," says Dr. Philip Skiba, director of sports medicine at Advocate Health Care. He says sprains, strains, runner's knee and Achilles tendonitis are common culprits for weekend warriors. "While you may get some fitness benefits from a big weekend, you're running more of a musculoskeletal risk than you would otherwise."
Both Dr. Skiba and study authors suggest there are more benefits to being regularly active throughout the week. (Sorry, Nick Viall!)
But if Saturday rolls around and you haven't exercised yet, there's still good reason to put on your gym shoes.
Related Posts
Comments
About the Author
Adam Mesirow, health enews managing editor, is media relations director of Advocate Aurora Health. Securing high-profile media placements for more than a decade, he loves to tell a good story. Adam earned a Bachelor's degree in Public Policy from the University of Michigan. He lives in Chicago and enjoys playing sports, reading TIME magazine and a little nonsense now and then.