How I de-stress at the gym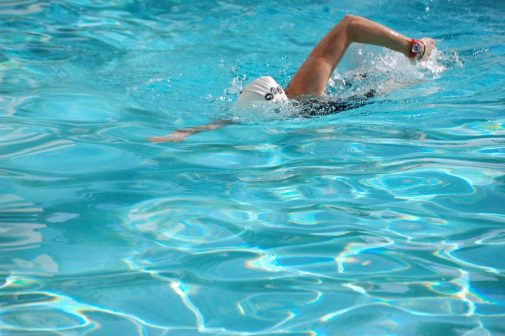 Melissa and Loralie have partnered with Advocate Condell Centre Club to spend the next year working to achieve their health goals. They'll be documenting their steps to get Movin' and Improvin' and be fit by 40. This is not a weight loss series; this is a journey towards health. Read the series introduction to learn more. Today, we hear from Melissa…
A year ago when we started this journey, I excitedly looked forward to this post–almost my last one–where I could show off amazing before and after pictures while the collective internet oohs and ahhhs.
Reality is, much of the transformation has been internal and mental, and that's okay. I think the internet and reality TV has conditioned us to see amazing transformations in 30 minutes or less. The reality is that transformation is constant and incremental, and the hardest step is to accept that it's not immediate.
For me, the biggest change is acknowledging that it's necessary, healthy, and important– and not selfish, for me to take time for me. To take care of me.
Seriously, with four kids, sometimes the only quiet I get is in the locker room. Also, I can shower in peace and quiet with not one person coming in to use the bathroom or ask just one quick question.  But I digress, back to my progress….
Three-ish weeks ago, I found myself with a pretty bad back injury. I could barely stand up or walk. There was no way that I was going to be able to make it through my normal routine at the gym, but mentally, I needed to get away. I needed time to sweat, to be alone, and to focus on me because December, man, it's not about you–it's about everyone else.
Both locations of the Advocate Condell Centre Club have heated warm water pools for lap swimming and classes. Gurnee has an additional therapeutic warm water pool reserved just for classes. Facing the inability to lift weights and not wanting to exacerbate it with a run, I decided to give the pool a try. I'm not a great swimmer, and I have not done lap swimming since I was in school (a long time ago). My swimming these days mostly revolves around staying in arms reach of two daredevils as they jump off the side of the pool and trying to make sure everyone else's heads remain above water.
I was a bit nervous going in. I mean, I had on my mom swimsuit and hadn't exactly done this before. As usual, the fears were all for nothing Everyone was kind, and honestly, no one even paid any attention to me in the pool. It was a delightful swim. I swam a few laps, but mostly, I floated and regrouped in my head. I laid in the warm water with the dappled sun coming in and just listened to the water moving from the other swimmer and was transported. It wasn't my most vigorous workout, but I left feeling like I had just done this: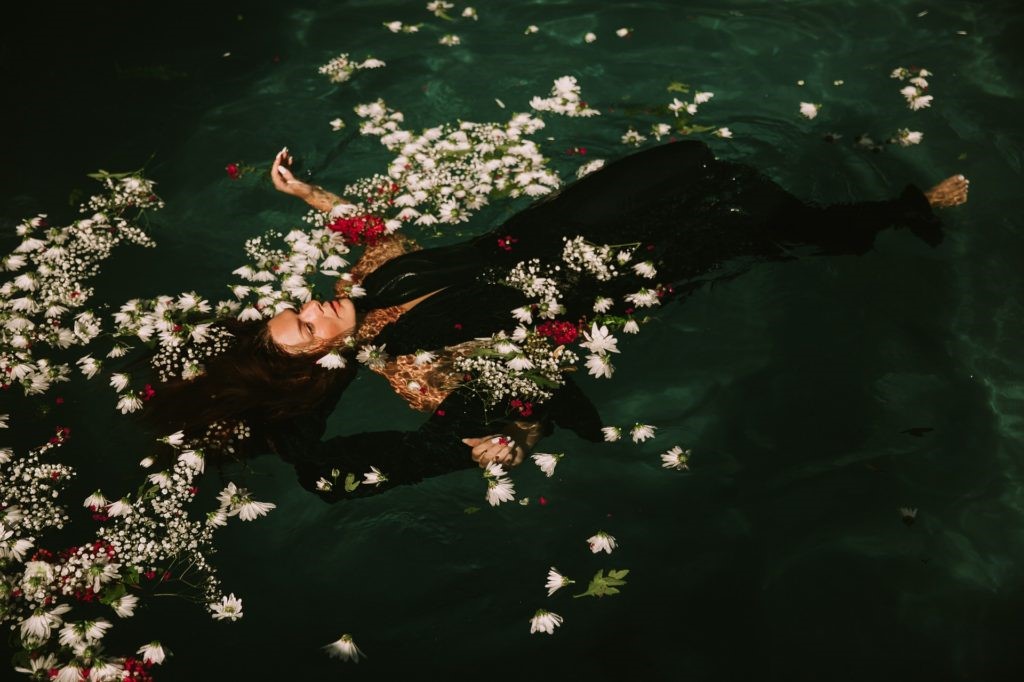 While of course there were no flowers, there is a faint smell of peppermint that always wafts through the building, but it was very relaxing. After the swim, I headed to the hot tub, a luxury I am not afforded nearly enough. At Centre Club (both locations), the hot tubs are located in the locker rooms, so they are: a) secluded and b) single sex, so no need to suck in that stomach or make awkward conversation. If I was alone, I probably would have floated right in the middle of that, too. As a mom of many littles and involved in social media, it's very easy to get overstimulated and touched and talked out. There is nothing (to me) more relaxing than the complete sensory deprivation of floating. Seriously, I have on more than one occasion asked my husband for a tank like Lisa Simpson so I could just completely relax.
I can't believe I waited so long to try out the pool!
As I continue to heal my back, the pool and spa are definitely going to be visited a lot more frequently!
Related Posts
Comments
About the Author
Melissa Haak is mom to four. She used to live in heels and dream of traveling the world; now she lives in her minivan and dreams of a clean kitchen. She writes about all the sticky bits of motherhood at Peanut Butter in my Hair and is the creator and editor of Little Lake County. She can be found on most social media sites as @PBinmyHair.