If you like eating meat, listen up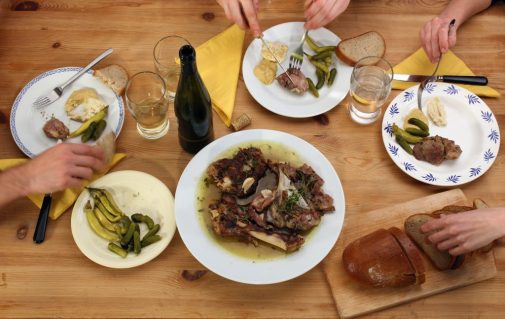 If you're a devoted meat eater, you may be at the top of the food chain, but you also may have a higher risk of earlier death than your plant-eating friends.
In a study published in JAMA Internal Medicine, a team of researchers from Harvard and other institutions looked into the link between mortality and eating meat and other animal-based proteins versus plant-based proteins.
Findings from the 131,342 participant study indicated that with just a 10 percent increase in animal protein consumption, including chicken, eggs, dairy, cheese and meat, there appeared to be a two percent increase in mortality and an eight percent increase in cardiovascular-related mortality.
Conversely, a three percent increase in plant protein intake was linked to a 10 percent decrease in overall mortality and a twelve percent decrease in cardiovascular mortality. Protein intake and risk of death were confined to participants who had at least one unhealthy lifestyle behavior, such as smoking, heavy drinking, obesity or physical inactivity.
"The large number of participants, the caliber of the researchers and the quality analysis makes these findings significant," says Dr. Ashwani Garg, a family medicine physician at Advocate Sherman Hospital in Elgin, Ill. and a proponent for plant-based diets. "Consumers often hear 'eat more protein' for better health, but this study suggests the type of protein matters."
The good news is every ounce of animal protein that is replaced with plant protein can benefit your health by helping you maintain a healthy weight and lowering your risk of chronic diseases.
"I have seen the positive impact on my patients who have substituted animal products with plant foods as part of healthy lifestyle, such as the reversal of hypertension and diabetes and improved heart health," says Dr. Garg.
The U.S. government's 2015-20 dietary guidelines recommend a diet with less sugar, saturated fat and salt, and more fruits, vegetables and whole grains than previously published guidelines. However, the typical American diet is often the opposite.
"More than half of all American adults suffer from one or more chronic diseases, often related to poor diet," says Dr. Garg. "If you want to improve your health, substituting animal-based proteins with whole-grains, nuts and legumes may be a great place to start."
Related Posts
Comments
About the Author
Tonya Lucchetti-Hudson, health enews contributor, is public affairs director for Advocate Medical Group and Advocate Physician Partners.