It's not me, it's my resting b**** face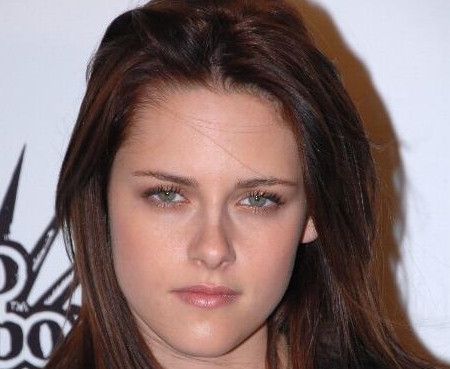 Some people want to be taller, some want to be naturally thin and others wish they had a perpetually happy face, not the resting b**** face they were born with.
Resting b**** face, also known as RBF, or b****y resting face, is a term given to those who, when their facial expression is relaxed or they are deep in thought, unintentionally appear to others to be angry or annoyed.
Both men and women have RBF
Those who have RBF will often be told to smile more, be happier, or be asked "What's wrong? Is everything okay?" — even when in a good mood or during a social situation while having fun.
Smiling more and being happy is "something that's expected from women far more than it's expected from men, and there's a lot of anecdotal articles and scientific literature on that. So RBF isn't necessarily something that occurs more in women, but we're more attuned to notice it in women because women have more pressure on them to be happy and smiley and to get along with others," said Abbe Macbeth, a behavioral researcher, in an article for The Washington Post.
However, these well-intentioned remarks – often made by strangers or colleagues in passing – to someone with RBF, can turn a good mood sour.
What makes a RBF?
"Everyone's facial structure is different, and no one goes about their day smiling at all times," says Dr. Niki A. Christopoulos, a board-certified plastic surgeon with Advocate Christ Medical Center in Oak Lawn, Ill. "The difference is that some people have a mouth structure that turns down at the corners so they appear to be frowning. Others have a mouth that is straight when in a relaxed state or one that even naturally turns up at the corners, so they tend to look like they are smiling, even when their face is in a neutral position."
She says the same goes for a person's eyes and brows. "Some people have smooth brows while others have naturally furrowed or slanting brows, which tend to make people look unhappy or even upset when at rest," says Dr. Christopoulos. "Those who have deep set or squinting eyes also likely have a face that often does not match their actual mood."
Those with downturned mouths and furrowed brows will not be helped by the natural aging process. "While many who have RBF can remember comments about needing to smile more and be happier as far back as early childhood, age will often exacerbate these facial misperceptions," says Dr. Christopoulos.
"Extra wrinkles on an already furrowed brow and gravity further pulling down the corners of the mouth will add to the look of RBF," she says.
Can anything be done?
Besides training yourself to know what your face feels like when you want to project a happier mood, Dr. Christopoulos explains that there are medical options that can help a person look friendlier. These include:
Neuromodulators such as Botox and Dysport injections, which can help relax the muscles responsible for the extra frown or furrow
Filler injections such as Voluma, Restylane
Injections using a person's own fat to help lift the corners of the mouth and soften facial contours
Surgical procedures such as a facelift, brow lift or mid-face lift depending on the individual's anatomy
Or, if you have RBF, when asked if you are upset, just tell people – it's not me, it's my resting b**** face.
Related Posts
Comments
About the Author
Kate Eller was a regional director of public affairs and marketing operations for Advocate Health Care. She enjoys road trips, dogs, minimalism, yoga, hiking, and "urban hiking."