Defying all odds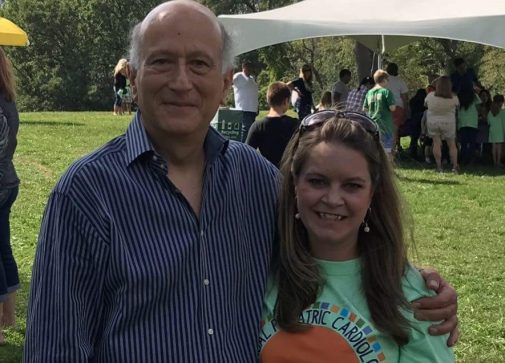 Before I could walk, talk, think for myself and barely even open my eyes, my heart journey began. At just three months old, I endured an emergency surgery. Afterward, doctors informed my parents of some (literally) heartbreaking news—I was born with a congenital heart defect (CHD) and a heart valve disorder, which obstructed the blood flow to my lungs.
The journey begins
My childhood was far from typical—not like those of my friends or other children in the neighborhood. My condition caused me to fall ill a lot and limited my activities in many ways. It made playing with other kids at home and at school difficult because I couldn't always partake in the games they were playing or things they were doing. I often found it hard to keep up. I quickly realized what was going to be my normal and began to take things at my own pace. Then, at 14 years old, I had my second surgery.
The procedure was to increase the blood flow in my heart and lungs. This procedure went well, with only minor complications after surgery, and my hospital stay was short. It was a year later, in my first year of high school, that my doctor decided it was time to proceed with a third surgery.
This procedure did not go as planned, and there were many complications to follow, which caused me to be rushed back into the operating room. I ended up spending a month in the hospital, and after being home for just one day, I was brought to the hospital in an ambulance, where I remained for weeks.
After my release, I went many years without any surgeries before my doctors determined I was ready for another procedure—but, since it was to be my final operation, they said it was a surgery that should only be performed by the best. They sent me to Advocate Children's Heart Institute, where I transitioned to my new surgeon, Dr. IIbawi, and his team.
So at 28 years old, it was time to go through with this serious procedure that would help the blood circulation in my heart. Following the surgery, I experienced troubles with my atrial fibrillation (a-fib), an irregular and rapid heart rate, which resulted in hospitalization four times. After three cardioversions to restore my heartbeat to a normal pace, IV medication worked and helped my heart to regain its normal rhythm.
It was shortly after my hospital stay that my cardiologist, Dr. Zimmerman, at Advocate Children's Hospital, deemed it was time for intervention and completed a procedure to correct my a-fib, the cause of my heart's poor blood flow, in September 2016. The surgery required all of my doctors to be there—they took over eight hours to operate because they wanted to correct the problem as perfectly as possible.
Road to recovery
Today, I am 39 years old—turning 40 next month. My body is still healing, but I am in the best heart health I have been in a very long time (maybe ever!) I am happily married to my husband, Tom, of 14 years. Although my activities are still limited, I work three days a week and enjoy spending time at my family's lake house, vacationing in Florida and, above all—being a wife and a step mom. I am lucky to have the unequivocal support of family and a team of doctors who continue to look out for me.
I plan to continue enjoying life without letting my condition control or define me. I hope to be an inspiration to children, young adults and families dealing with CHD.
It is because of Advocate that I am thriving nearly 40 years later, defying all odds from three months old.
Advocate Children's Heart Institute is celebrating 30 years of making broken hearts whole again. To help commemorate 30 years of lifesaving care, visit our website.
Related Posts
Comments
About the Author