Delivering health care where kids need it most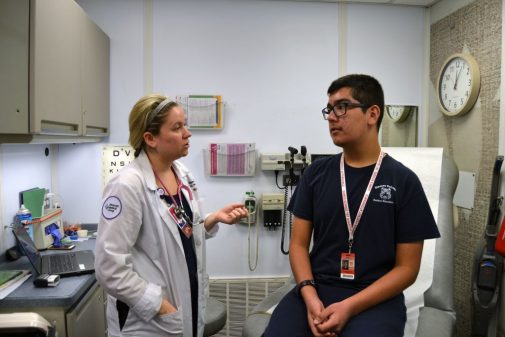 Fourteen-year-old Arturo Fonseca waited patiently for his school-physical appointment. But instead of walking into a doctor's office, he and his mom, Rocio, boarded a 40-feet by 8-feet mobile clinic parked outside his school on Chicago's southwest side.
Arturo was one of 16 students at Dawes Elementary School to see the Advanced Nurse Practitioner (APN) for a free exam in the Ronald McDonald Care Mobile that day. The students are among many in underserved areas of Chicago who do not have easy access to physicians and health services due to lack of insurance, transportation or means of payment.
"Without proper insurance, I don't have anywhere to get Arturo's physical," says Rocio. "Having these services at the school, a place I know and trust, is a blessing for our family and our community."
The Ronald McDonald Care Mobile is a partnership between Advocate Children's Hospital and Ronald McDonald House Charities of Chicagoland and Northwest Indiana to provide primary health care to uninsured children in the areas of greatest need. Four days a week, the mobile clinic visits schools to provide physicals, immunizations and sick-kid treatment to students in need.
"For most of the children we see, this is the only time they visit a doctor or nurse," says April Aumann, APN, Advocate Children's Hospital, who travels with the mobile unit. "In addition to health exams, we provide referrals, follow-up and education for chronic illnesses for children who otherwise may not receive health care."
For Arturo, who was diagnosed with asthma when he was 8 years old, his visit with the Care Mobile also came with an asthma action plan that was carefully explained by a volunteer educator on board the van. Due to a current respiratory illness, he learned that taking additional puffs from his inhaler will help his condition.
The Care Mobile relies on philanthropy to fulfill its mission. Since its inception in 2008, the Care Mobile has been able to provide:
14,811 children with services at 739 grammar schools, 274 high schools and 397 health fairs and community events
18,602 vaccinations
12,636 physicals
5,680 referrals to primary care doctors
1,026 referrals to dentists
212 referrals to specialists
1,671 referrals to optometrists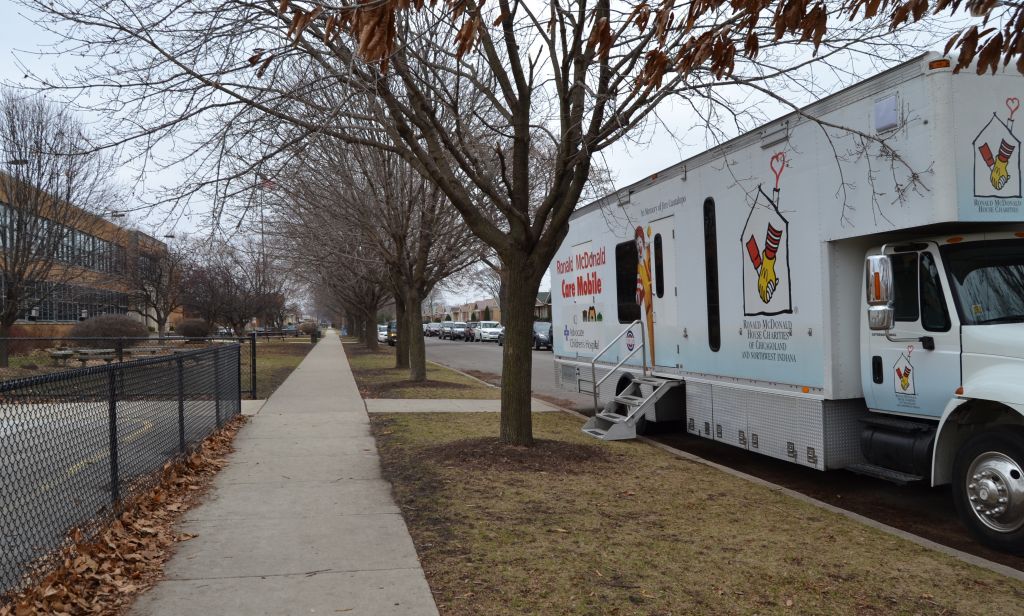 Related Posts
Comments
About the Author
Angela Hacke is the manager of public affairs for Advocate Charitable Foundation. She has more than 17 years of experience in communications, and has been with Advocate for the last 12 years. In her free time, she enjoys hanging out with her family, exercising and reading.