Are you at risk for colon cancer early in life?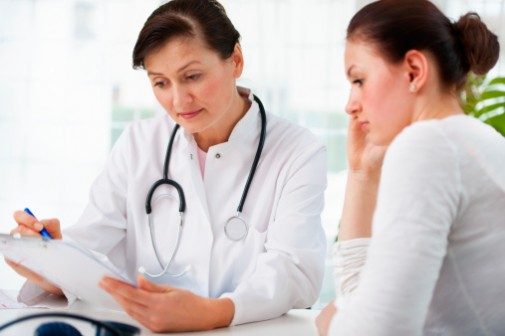 New research from the American Cancer Society shows a dramatic increase in colorectal cancer cases for Generation X and Millennials.
The study, published in the Journal of the National Cancer Institute, found three in ten colorectal cancer diagnoses now occur among people under the age of 55. Additionally, it is expected there will be 5,580 new cases of colorectal cancer in Illinois this year. That means about 1,674 people under the age of 55 will develop colon cancer in 2017 alone.
Yet, it is unclear why there is an increase in colorectal cancer cases among patient under the age of 50. Some professionals are seeing a correlation between the increasing rate of obesity among Generation X and Millennials because of their more sedentary lifestyles than previous generations. Other causes could also be dietary changes with lower consumption of plant-based foods and increasing rates of diabetes among this population.
"There are two very important things that need to be stressed regarding colorectal cancer," says Dr. Timothy Laurie, a gastroenterologist at Advocate Lutheran General Hospital. "The first is colon cancer can be a silent disease, and the onset of symptoms can be an indication for a more advanced stage of cancer. I cannot stress enough the importance of getting colon cancer screening beginning at the age of 50 for the those who are not predisposed. The second is patients under the age of 50 be aware of the symptoms related to colon cancer, and visit your primary doctor or gastroenterologist for the appropriate medical evaluation."
Colorectal cancer symptoms include diarrhea, constipation, a change in stool caliber, cramping and abdominal pain. Likewise, more troublesome symptoms include weight loss, lack of appetite, rectal bleeding and a low blood count.
Do you know if you are at risk for colon cancer? Take our colon risk assessment here. If you are categorized as high risk, schedule an appointment with a gastroenterologist.
Related Posts
Comments
About the Author
Marrison Worthington, health enews contributor, is a public affairs and marketing manager at Advocate Christ Medical Center in Oak Lawn, Illinois. She is a graduate of Illinois State University and has several years of global corporate communications experience under her belt. Marrison loves spending her free time traveling, reading organizational development blogs, trying new cooking recipes, and playing with her golden retriever, Ari.