Articles by "Angela Hacke"
Angela Hacke is the manager of public affairs for Advocate Charitable Foundation. She has more than 17 years of experience in communications, and has been with Advocate for the last 12 years. In her free time, she enjoys hanging out with her family, exercising and reading.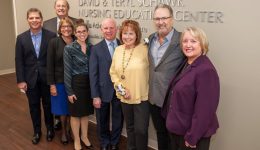 Longtime Advocate Nurse Teryl Schawk and her husband are giving back in a big way.