70 percent of Americans have not had this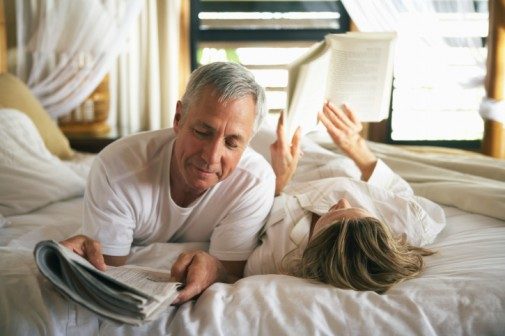 Oftentimes when a loved one passes, families ask themselves various questions like "did we do the right thing? Did we make the right decisions? Is this what they would have wanted?"
Advanced care planning is a very important aspect of making sure those questions are answered in the affirmative, ensuring everyone in the family is aware of the wishes of an ill loved one and that those wishes are carried out. Those decisions can vary from having a "Do Not Resuscitate" form in place to answering what a loved one would have wanted for their funeral. Thankfully, all of these uncertainties can be taken care of before there is even an illness or sudden death.
But interestingly enough, 70 percent of all Americans have not had an advanced care plan meeting with their family members, according to the Centers for Disease Control and Prevention. The primary reason for the lack of planning: everyone in the family is in good health. However, a lack of advanced care planning can often lead to confusion and disagreements among family members after it is too late to discuss with the ill family member what their wishes and intentions are and how they would like them carried out.
"Advanced care planning is very important, as too often, patients and their families find themselves in a health care crisis where the patient can no longer voice his/her health care choice," says Donna Parris, MSN, AMC, RN; manager of Care Management at Advocate Sherman Hospital. "The family member is left in a quandary not knowing what the patient's preference would be especially as it relates to end of life issues."
Parris explains that planning in advance ensures the patient's voice is heard even when they are unable to speak and mitigates tension, which can occur among family members when each person wants to be the one to make the final decision regarding an ailing family member.
During an advanced care planning meeting with family members, it is important to discuss the aspects that family members differ on and come to a consensus on those issues, but it is also important to listen. Listening and learning about the specifics that are important to them is crucial because this ensures there is no gray area when a family member does pass. It is also necessary to make sure those wishes are in writing. Some examples of these documents include a DNR, Power of Attorney for Health Care, Power of Attorney for Financial, and Living Will. Once the content of these documents has been discussed and finalized, it's important to make copies for everyone involved in order to ensure those wishes are carried out successfully.
"Advanced care planning is a great tool for all involved – the patient, their family and the health care providers collaborating about their care," says Parris.
Related Posts
Comments
About the Author
Megan Monsess is marketing and admissions specialist at Advocate Sherman West Court. She's worked in health care for 8 years and graduated from Northern Illinois University with a bachelors in Public Health. She's an avid Cubs fan and enjoys riding her bike in her spare time.