Articles by "Megan Monsess"
Megan Monsess is marketing and admissions specialist at Advocate Sherman West Court. She's worked in health care for 8 years and graduated from Northern Illinois University with a bachelors in Public Health. She's an avid Cubs fan and enjoys riding her bike in her spare time.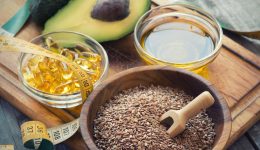 Just because it's high in fat doesn't mean you should avoid it.