Rates of this condition triple previous estimates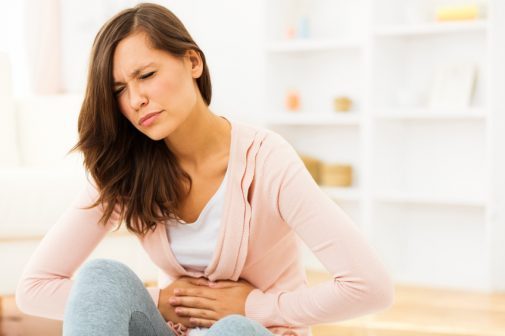 Three times more people are living with inflammatory bowel disease (IBD) than previous estimates suggested, according to a new government report.
A recent Centers for Disease Control and Prevention (CDC) survey reveals that as many as 3.1 million U.S. adults may struggle with IBD, a chronic inflammation of the gastrointestinal tract, leading to frequent abdominal pain, cramping, fatigue and diarrhea.
Those afflicted with IBD may also have a poor quality of life, as they often have complications and need to be hospitalized or undergo surgery.
"This information is very valuable for physicians and those suffering with GI (gastrointestinal) issues," says Dr. Sanath Kumar, a gastroenterologist and surgeon on staff at Advocate South Suburban Hospital in Hazel Crest, Ill. "The increased rate of IBD indicates the need for more attention to correctly diagnosing the disease and treating it appropriately."
According to the CDC, previous recent estimates of IBD prevalence in the U.S. have come from surveys done in limited geographic areas, or from health care claims data. For instance, a 2013 study used insurance claims data from 12 million people and estimated that about 1.2 million U.S. adults had IBD.
The CDC analysis also reveals that IBD is more common in some demographic groups, including adults ages 45 and older, Hispanics, non-Hispanic whites, adults with less than a high school level of education, the unemployed and those who live in poverty. Frequency of IBD did not vary by sex, marital status, health insurance coverage type or region of residence.
"This report gives us a clearer picture of the IBD situation in our country, and in our own patient populations," says Dr. Kumar. "These results should help inform our timely identification the disease, which certainly will benefit our patients."
There are two types of IBD: Crohn's disease, which usually affects the small bowel and beginning of the colon, but may affect any part of the gastrointestinal tract; and ulcerative colitis, which is limited to the large intestine, or colon.
There is no known single cause of IBD, says Dr. Kumar, and it may be triggered by any number of combinations of genetic and environmental factors, including stress and diet.
The Crohn's and Colitis Foundation of America identifies the symptoms of IBD as:
Persistent diarrhea
Rectal bleeding
Urgent need to move bowels
Abdominal cramps and pain
Sensation of incomplete evacuation
Constipation (can lead to bowel obstruction)
Bloody stool
If someone suspects they may suffer from IBD, Dr. Kumar advises talking frankly and openly with their physician. From there, he says, there are many ways to determine whether they may have the disease, including genetic testing, blood and stool tests, as well as diagnostic imaging.
Dr. Kumar says that a diagnosis of IBD often needs to be confirmed with an endoscopy exam, which uses a thin, flexible tube with a camera attached, to examine the gastrointestinal tract. But, he adds, there also are newer blood tests that can clarify and validate a clinical diagnosis.
"IBD is a chronic disease, but is very treatable through many non-surgical and surgical options," says Dr. Kumar. "The key is to work with your doctor to diagnose it, treat it and manage it as early as possible in order to maximize your quality of life."
Related Posts
Comments
About the Author
Nate Llewellyn, health enews contributor, is a manager of public affairs at Advocate Medical Group. Nate began his career as a journalist and builds daily on his nearly 20 years of writing experience. He spends most of his free time following his wife to their two sons' various activities.