What's the happiest country in the world?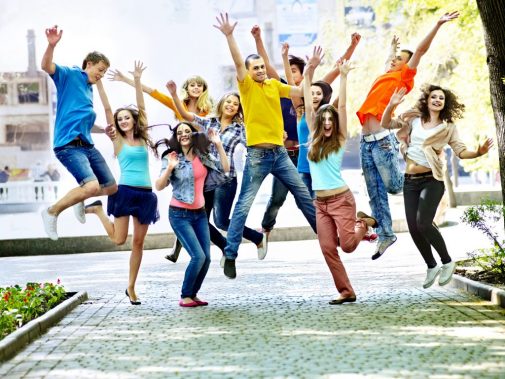 If your idea of happiness involves palm trees and sunshine, then why is it that the happiest people in the world come from a place where you're far more likely to find snow and polar bears?
The people of Norway, not some Caribbean paradise, are the happiest in the world.
That's according to the 2017 World Happiness Report. Norway tops the list, followed by three other relatively chilly spots: Denmark, Iceland and Switzerland. The other countries in the top 10 are Finland, the Netherlands, Canada, New Zealand and Australia and Sweden, which tied for ninth.
You won't find the United States until you reach number 14, which is down one spot from last year.
The report, published by the Sustainable Development Solutions Network, ranks 155 countries by their happiness levels. The authors reported that all the top four countries ranked highly on the main factors found to support happiness: caring, freedom, generosity, honesty, health, income, and good governance. To calculate the rankings, the authors looked at data such as gross domestic product per capita, healthy years of life expectancy and social support.
Among their findings: Work is a major factor affecting happiness, with unemployment resulting in a dip in happiness levels. The biggest single source of misery, according to the report, is mental illness. The authors also found that income differences matter more in poorer countries.
How to find happiness right where you live
While the study reflects well on life in Norway, you don't have to move there to find happiness. Stay put and consider following these five keys to happiness from Rev. Fred Rajan, the vice president of mission and spiritual care at Advocate Good Shepherd Hospital in Barrington, Ill.:
Surround yourself with a large pool of family and friends who provide support, love, and belonging.
Be curious to learn, engage and share new ideas. There is a wide world out there. Go and explore.
Lead a purpose-driven life. God created you for a purpose. Keep that in mind in all you do.
Engage in selfless service. Be a volunteer for something you believe in.
Know who you are. Accept the fact that this how God created you. Be nice to yourself. You are precious.
Related Posts
Comments
About the Author
Kathleen Troher, health enews contributor, is manager of public affairs and marketing at Advocate Good Sheperd Hospital in Barrington. She has more than 20 years of journalism experience, with her primary focus in the newspaper and magazine industry. Kathleen graduated from Columbia College in Chicago, earning her degree in journalism with an emphasis on science writing and broadcasting. She loves to travel with her husband, Ross. They share their home with a sweet Samoyed named Maggie.