The Eraser Challenge – What you need to know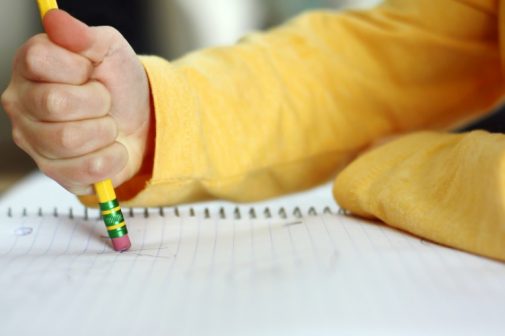 An old middle school stunt known as the eraser challenge is making a comeback, according to a recent report on the TODAY show. Children are rubbing erasers vigorously across their skin while saying or doing something, presumably looking to show off how long they can handle the discomfort or the resulting mark on their skin.
Like many other stunts, there can be consequences to the child's health. "The skin is crawling with bacteria that typically do not cause harm because our skin acts as a barrier," says Dr. David Milligan, pediatrician with Advocate Medical Group in Bloomington, Ill. "Breaking the barrier (creating a wound) with the eraser challenge allows bacteria, including staph and strep, to possibly cause infection. Also, kids may have permanent scarring from doing this."
East Iredell Middle School in North Carolina posted about the challenge on their Facebook page, warning parents and kids of the potential consequences. The schools cited a case in 2015 where a teen was hospitalized for an infection likely contracted during the challenge.
For many, the real question is why kids participate in these "challenges" in the first place.
"Kids are apt to accept these challenges because of the combination of peer pressure and a brain that isn't fully developed," says Dr. Milligan. "Children and adults actually process information differently. Adults utilize the prefrontal cortex to process information while children and adolescents use the amygdala, the emotional part of the brain. Thus, children and adolescents may make decisions based on feeling rather than on good judgment. The feeling of wanting to fit in and be accepted wins out over safety."
Related Posts
Comments
About the Author
Lynn Hutley, health enews contributor, is coordinator of public affairs and marketing at Advocate BroMenn Medical Center and Advocate Eureka Hospital in central Illinois. Having grown up in a family-owned drug store, it is no surprise that Lynn has spent almost 18 years working in the health care industry. She has a degree in human resources management from Illinois State University and is always ready to tackle Trivia Night.