How often should you wash your bath towels?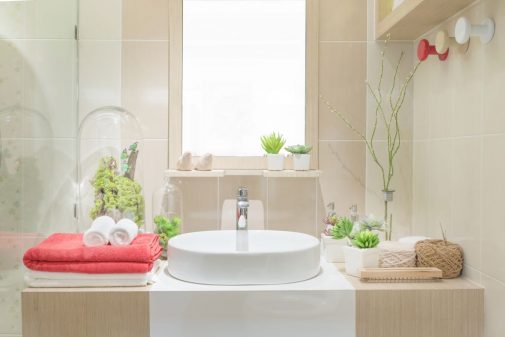 There's a towel hanging in your bathroom at home right now. It's probably near the shower, perhaps still damp.
Should you wash it, or is it good for another use or two? If you've used it to dry off at least three times, experts recommend tossing it in the washer.
"Bath towels should be laundered in hot water and dried on high heat after three or four normal uses and hung to dry after each use," says Lesley Gustafson, Infection Prevention and Control Coordinator at Advocate Condell Medical Center in Libertyville, Ill. "They should be washed even more frequently if used after sports or workouts."
Gustafson consulted the American Cleaning Institute for guidance, but a check of several sources confirmed the rule of three or four uses between washings. That's because bath towels are a breeding ground for germs, such as bacteria and certain types of fungi.
Here's more news for those who scoop towels out of their bathroom en masse just once a week: Hand towels should be washed even more frequently than bath towels. They should be changed every day or two because they are used constantly, unlike bath towels, which most only use once a day. Ditto for washcloths if you're using them to scrub. If you're only using them to pat your face dry, you can stick with the three-to-four-day recommendation.
Some towel tips include:
Avoid the temptation to toss your towel on the floor if you plan to use it again. Hang it where air can circulate around it.
Don't share bath towels with other family members.
Wash your towel after each use if you are sick.
If you can't remember the last time you washed it, it's time for another spin in the Maytag.
The same holds true for towels that smell. If it's stinky, it's Tide time.
Related Posts
Comments
About the Author
Kathleen Troher, health enews contributor, is manager of public affairs and marketing at Advocate Good Sheperd Hospital in Barrington. She has more than 20 years of journalism experience, with her primary focus in the newspaper and magazine industry. Kathleen graduated from Columbia College in Chicago, earning her degree in journalism with an emphasis on science writing and broadcasting. She loves to travel with her husband, Ross. They share their home with a sweet Samoyed named Maggie.