Try this trick to end an argument before it begins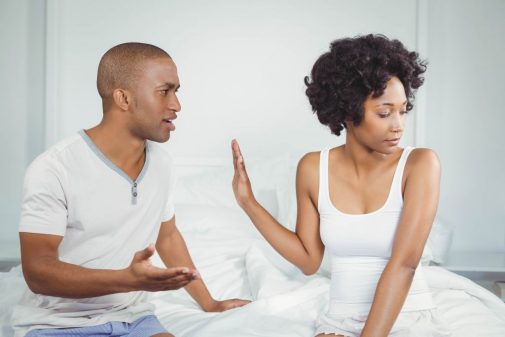 Oftentimes, an argument with a partner or spouse begins over something as trivial as a dirty dish in the sink and then spirals out of control, leaving both parties angry. But a recent study offers a way to resolve relationship conflicts before they even begin.
Study authors say that by picturing your relationship in the future, individuals are able to overcome the conflict, as this shifts the focus away from current feelings of anger or frustration.
Participants were told to recall a recent conflict with someone close to them. Some participants were asked to consider how the conflict affected them currently, and others were told to think about what it would mean to them in a year. Researchers discovered that participants who were told to think about their relationship in the future were more readily able to forgive and reconsider the conflict and were generally more positive toward their relationship.
Dr. Nicole Tefera, clinical psychologist at Advocate Children's Hospital in Oak Lawn, Ill., says maintaining healthy relationships requires keeping things fresh and future-oriented. She offers the following tips:
Have clear expectations outlined for the week, such as whose responsibility it is to cook dinner and complete chores. "Keep these roles posted in a common area to improve communication throughout the busy workweek," she says.
Address negative emotions in the moment once you have considered if you will care about the incident in a year. Dr. Tefera says this is a helpful way to manage feelings instead of bottling them up.
Create a weekly date night that doesn't involve the discussion of chores, expectations or negative emotions. This will help keep things fresh and give couples something to look forward to.
Be sure that as a couple, you maintain a shared vision. "Always look for ways to move in that direction," Dr. Tefera says.
Related Posts
Comments
About the Author
Holly Brenza, health enews contributor, is the public affairs coordinator at Advocate Children's Hospital. She is a graduate of the University of Illinois at Chicago. In her free time, Holly enjoys reading, watching the White Sox and Blackhawks, playing with her dog, Bear and running her cats' Instagram account, @strangefurthings.