Could eating this help prevent heart disease?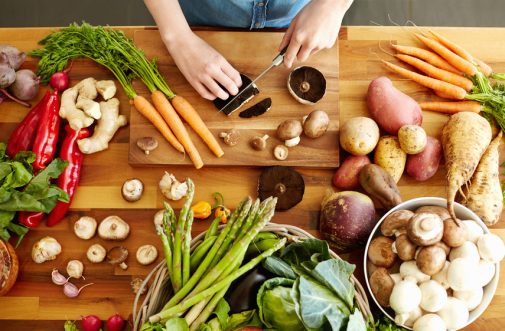 It's good in tacos, some people like to spread it on toast and guacamole wouldn't exist without this green creamy fruit. But did you know? Avocados may be more than just tasty.
A new analysis of past studies found that the fruit may actually help treat risk factors of metabolic syndrome, a cluster of conditions that raise your risk for heart disease and other health problems like type 2 diabetes or stroke.
The research, which was printed in the journal Phytotherapy Research, found that eating avocados had a positive effective on good HDL cholesterol, helped reduce hypertension and lowered participants' risk of obesity.
Experts agree that avocados are a good source of minerals, vitamins and fatty acids.
"As far as the research findings, the health benefits of avocados is not anything new," says Dr. Alison Lechner, a family medicine physician with Advocate Lutheran General Hospital in Park Ridge, Ill. "For the past several years, in fact, there has been a lot of buzz about how avocados are a superfood. They are high in healthy fats, which has been shown to lower LDL and raise HDL cholesterol."
Heart disease is the leading cause of death in the U.S., with more than 600,000 people dying each year, according to the Centers for Disease Control and Prevention.
For someone who has high cholesterol, Dr. Lechner recommends eating half an avocado a day. "Sometimes this can improve LDL and HDL levels dramatically," she adds.
To lower the risk of heart disease and improve or reverse metabolic syndrome, Dr. Lechner recommends the follow tips:
Choose lean proteins like fish, poultry, lamb and grass fed beef; avoid meats from grain fed cattle, as these are much higher in saturated fats.
Eat fish, especially salmon, mackerel and sardines, at least 3-4 times a week, and take fish oil supplements.
Eat more plant-based proteins like nuts and seeds. 2-4 tablespoons of freshly ground flax seeds daily can also lower cholesterol levels by as much as 18 percent.
Eat a rainbow of veggies and fruits each day (more veggies than fruits), but ensure you are getting at least five a day because the goal should be closer to 8-10.
Avoid all processed foods and refined carbohydrates, especially baked desserts. They are some of the worst foods to eat, as they increase the oxidative stress on your body that lead to high blood pressure and atherosclerosis.
Never eat carbohydrates alone – always combine them with a healthy fat or lean protein.
Related Posts
Comments
About the Author
Jacqueline Hughes is a former manager, media relations at Advocate Aurora Health. Previously, she was the public affairs and marketing manager at Advocate Lutheran General Hospital in Park Ridge, IL. She earned her BA in psychology at Stanford University in Palo Alto, California. Jackie has 10 plus years experience working in television and media and most recently worked at NBC 5 in Chicago. In her free time, she enjoys swimming, going to the movies and spending time with her family.