Lady Gaga and Prince William FaceTime about this health topic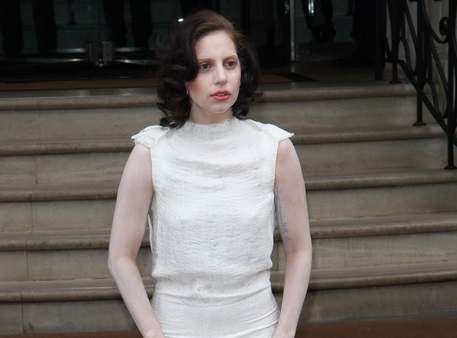 It was a video seen around the world. Released early last week, Lady Gaga and Prince William talked via FaceTime about mental health as part of a campaign to raise awareness.
The video, which streamed live on the Royal Family's Facebook page, calls for a more open conversation concerning those dealing with mental trauma. The duo encouraged young people to feel safe opening up about past issues, challenges and not fear stigmas attached to mental health issues.
"There's a lot of shame attached to mental illness. You feel like something it's wrong with you," Lady Gaga said in the video.
Just last December, Lady Gaga revealed she suffers from Post-Traumatic Stress Disorder (PTSD) after being raped as a teenager. She shared her past experiences in order to eliminate the stigmas around mental illness and encourage others to seek help.
"It's okay to have this conversation. It's really important to have this conversation, you won't be judged – it's so important to break open that fear and taboo which is only going to lead to more problems down the line," Prince William added in the video exchange.
The release of the video came just days after Prince Harry shared he sought counseling to deal with the death of his mother, Princess Diana.
Experts applaud the campaign.
"I think it is both encouraging and destigmatizing that public figures would both normalize those seeking mental health treatment and share their own experiences," says Dr. Ann Barnes, a clinical psychologist on medical staff at Advocate Lutheran General Hospital in Park Ridge, Ill. "Millions of Americans suffer from mental health problems that interfere with living a happy, productive and healthy life."
Dr. Barnes adds that if these issues are left untreated, they can debilitate peoples' lives.
"All too frequently, even in these progressive times, the shame and stigma of seeking mental health treatment keeps individuals and families from seeking the help they deserve," she says.
For people who are aware they may need help but are anxious, Dr. Barnes encourages them to speak to their family physician, who can refer them to a mental health professional for treatment.
Related Posts
Comments
About the Author
Jacqueline Hughes is a former manager, media relations at Advocate Aurora Health. Previously, she was the public affairs and marketing manager at Advocate Lutheran General Hospital in Park Ridge, IL. She earned her BA in psychology at Stanford University in Palo Alto, California. Jackie has 10 plus years experience working in television and media and most recently worked at NBC 5 in Chicago. In her free time, she enjoys swimming, going to the movies and spending time with her family.