Here's why your dairy-free diet may be dangerous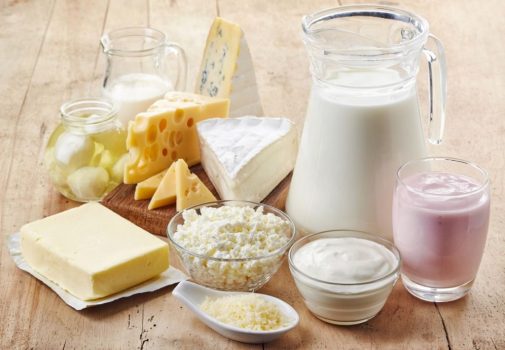 If you're eating a dairy-free diet, you're setting yourself up for a myriad of health issues as you age.
That's according to the National Osteoporosis Society (NOS), whose recent survey of more than 2,000 individuals found that four in 10 adults between 18-24 years of age have tried avoiding dairy, gluten, grain and sugar. They also found that more than 20 percent were drastically restricting their milk and cheese intake.
With 70 percent of surveyed 18-35 year olds reporting having been on a diet at some point, the NOS says partaking in these restrictive fad diets is a recipe for disaster later in life.
Restricting dairy intake may lead to osteoporosis, a bone disease characterized by the body producing too little or losing too much bone, causing weakened bones that easily break.
The International Osteoporosis Foundation says that more than 200 million people worldwide are affected by osteoporosis—that's a number the Foundation expects to grow more than 200 percent in the next 30 years.
Dr. Anupama Ananth, hospitalist at Advocate Christ Medical Center in Oak Lawn, Ill., says you should speak with your primary care provider before making any dietary changes.
"That includes a dairy-free or vegan diet," she says. "This is to ensure you are meeting your nutritional needs."
"Although milk and other dairy products such as yogurt are some of the most calcium-rich sources, soy yogurt or soy milk are enriched with a similar amount of calcium. Surprisingly, kale and sardines offer almost a similar amount of calcium as dairy products."
Dr. Ananth also says there are less fortified alternatives available as well, such as watercress, bok choy, okra, broccoli, pineapple and almonds.
Related Posts
Comments
About the Author
Holly Brenza, health enews contributor, is the public affairs coordinator at Advocate Children's Hospital. She is a graduate of the University of Illinois at Chicago. In her free time, Holly enjoys reading, watching the White Sox and Blackhawks, playing with her dog, Bear and running her cats' Instagram account, @strangefurthings.