Blog: How a compassionate nurse shaped my life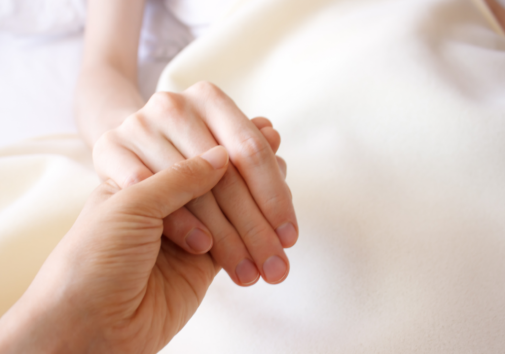 I was 5 years old when I had my first major surgery to repair my leg due to a birth defect.
It was 1972, a time when visiting hours were enforced, and my parents were sent home. I had a difficult night dealing with nausea, pain and bleeding. Throughout that night shift, my constant was my nurse. She was calm and caring. She worked hard to earn my trust so she could give me medications to help with the symptoms I was experiencing. She sat with me and ate saltine crackers. She did whatever it took to get me through the night.
In the morning, when my parents and surgeon saw me, emotions ran pretty high. My nurse never wavered. She was calm, competent and caring. I remember looking at her and thinking I wanted to be just like her.
Today I am a nurse. I have found nursing is the perfect combination of clinical expertise and critical thinking, wrapped in compassion and care. As an oncology nurse at Advocate Good Shepherd Hospital in Barrington, Ill., it is a privilege to journey through the cancer experience with patients and their families. There is nothing I would rather do.
I am so blessed to be a nurse. I take what I learned from my life experiences and apply those lessons to be the most clinically competent and caring nurse I can be.
Related Posts
Comments
About the Author
Susan Brady is an oncology nurse navigator at Advocate Good Shepherd Hospital in Barrington.