The surprising truth about stroke among young adults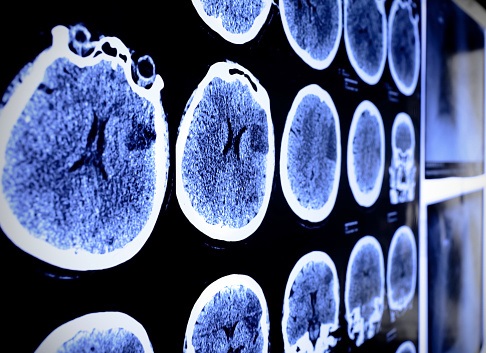 "I can't have a stroke – I'm too young."
Does that thought sound familiar? If so, you are not alone. Most young people do not think stroke can happen to them. However, recent data tells a different story:
Just over 1/3 of Americans who suffer a stroke are under the age of 65.
In the Chicagoland area, this statistic is even higher compared to the national average.
Stroke is the leading cause of disability in the US, and when a stroke occurs in a young adult, it has the potential to lead to long-term mortality and socioeconomic consequences. In honor of Stroke Awareness Month, here are three common questions young adults have about stroke and what they can do to help prevent this devastating disease.
Why are so many young people having strokes?
Risk factors for stroke are occurring more frequently in people at a younger age. Recent studies have shown that although modifiable risk factors are the same for both younger and older adults, some risk factors appear more often than others in young adults. High blood pressure, smoking and high cholesterol are the top three leading risk factors for stroke in this age group. Because prevention is the primary strategy in prevention of stroke in young adults, it is essential to have a discussion with your doctor in order to identify your risk factors for stroke and cardiovascular disease and start taking control.
Some of the biggest risk factors for stroke and cardiovascular disease include:
Smoking
High blood pressure
High cholesterol
Obesity
Diabetes
What if I don't know if I have stroke risk factors?
Know your heart score. The American Heart Association designed "Life's Simple 7" to educate the public on how to avoid stroke and cardiovascular disease. This simple 5-minute questionnaire will help you identify any risk factors for stroke you may have.
How do I know if I'm having a stroke?
It is important to recognize and call 911 immediately if you or someone you know are showing any of these signs and symptoms of stroke:
Face drooping
Weakness of one side of the body
Speech difficulty
Dizziness or feeling off balanced
Remember, stroke happens at any age, is often preventable and can be treatable!
Know your risks.
Make healthy lifestyle choices, like regular exercise and wholesome diet choices.
Seek immediate medical attention at the first signs of stroke.
Related Posts
Comments
About the Author
Lauren Clutter is a nurse outcomes abstractor at Advocate Illinois Masonic Medical Center in Chicago, Ill.