10 ways to burn more calories walking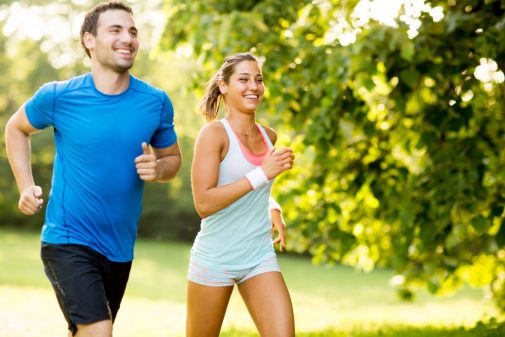 Walking just 30 minutes a day, five days a week can help you live longer, according to a study published in the International Journal of Epidemiology.
Crystal Henderson, a health and fitness specialist with Advocate Trinity Hospital in Chicago, Ill., gives a few tips to make your walks more efficient for calorie burning.
INTERVALS
A few times a week, pick up the pace and alternate 30-60 seconds of speed walking with 60 seconds at your normal pace for the duration of your walk. These short bursts burn more calories than walking at the same pace throughout.
PACE MATTERS
To burn more calories, you have to walk faster. It's that simple.
LIMIT YOUR REST
Burn more calories by limiting the amount of time you stop for breaks on your walk. Keeping your heart rate up helps burn calories.
BUDDY UP
Find someone who will challenge you and add a little competition to your walks. Keep up the pace and race each other on some intervals to avoid turning your walks into a conversational stroll.
RESISTANCE TRAINING
Light hand weights can help burn a few extra calories, but skip the ankle weights as they can affect your natural walking rhythm. A weighted vest is even better as it evenly distributes the added load.
HILLS AND STAIRS
Power walk up some hills or stairs and walk down, repeating several times as a replacement for your normal route. If you walk on a treadmill, put it on an incline, but don't hold on to the railing if you want the most effective calorie burn.
ADD CALISTHENICS
When out on your walks, mix it up and add lunges and squats to add a little more calorie burn through body-weight resistance. Do some push-ups and crunches after your route is complete to further strengthen your muscles, which will help power your walks.
INCORPORATE A HEART RATE MONITOR
Adding a heart rate (HR) monitor to your workout gives you the opportunity to train smarter, not harder. The purpose of the HR monitor is to help you reach your fitness goals by monitoring your intensity. There are three types of intensity: low, moderate and high. It is recommended that you exercise within 50 percent – 85 percent of you Maximum Heart Rate (MHR). To find your MHR, subtract your age from 220. For instance, if Carolyn is 55 years old, 220 – 55 = 165. Therefore Carolyn's MHR is 165.
USE A WALKING STICK
Adding a walking stick when you power walk will help you burn calories by engaging your arms, shoulder and back muscles while increasing your heart rate and boosting caloric burn.
DON'T FORGET TO STRETCH
Before and after your walk, perform a few static (held) stretches. Bending down and touching your toes may not be an intense workout, but holding a stretch for 15-30 seconds does burn calories.
Related Posts
Comments
About the Author
Kate Eller was a regional director of public affairs and marketing operations for Advocate Health Care. She enjoys road trips, dogs, minimalism, yoga, hiking, and "urban hiking."