Can a new test help diagnose cancer?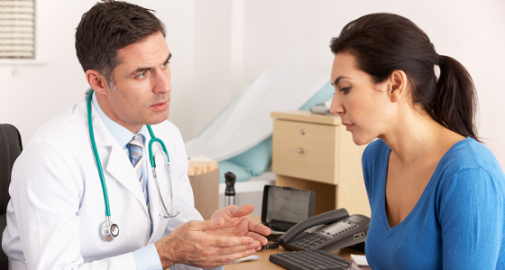 It's the third leading cause of cancer-related death, and an astonishing 71 percent of patients who are diagnosed with this hard-to-detect cancer will die within the first year, according to the Pancreatic Cancer Action Network. But a new study offers hope that one day in the future an early screening may be feasible.
The research, published in Science Translational Medicine last month, examines a blood test that identifies a group of five tumor proteins that seem to be a good signature of the cancer. In fact, researchers found that of patients who were undergoing abdominal or pancreatic surgery, the blood test was accurate 84 percent of the time at identifying which patients had pancreatic cancer.
Experts say a new diagnostic and eventually a screening blood test would be a huge breakthrough.
"Diagnosing pancreatic cancer earlier is desperately needed to improve the often poor prognosis," says Christine Bialko, a digestive health navigator at Advocate Lutheran General Hospital in Park Ridge, Ill.
"Unfortunately, with this type of cancer, symptoms often do not become apparent until the cancer becomes more advanced, and if they do present early, they are generally vague," she adds.
"The unmet need here is finding some other form of detection before a cancer grows large enough for the CT scan to detect it," said study coauthor Cesar Castro, a translational oncologist at Massachusetts General Hospital.
In 2017, it is estimated that there will be more than 53,000 new cases of this type of cancer in the U.S. and over 43,000 people will die from it. That's according to the National Cancer Institute.
Bottom line, does this new test mean an early screening is on the horizon?
Experts say they are hopeful it is possible, but cautious as to the when.
"This study showed promising results in regards to these biomarkers and their accuracy in identifying pancreatic cancer," says Dr. Fabio Sbrana, a surgeon who specializes in minimally invasive robotic surgery and treats advanced liver and pancreatic cancer at Lutheran General Hospital. "Unfortunately, however, this is all very new and still in development; therefore, more research and studies are needed before it will be available clinically."
So with the early screening method still just a future possibility, what warning signs should someone be aware of when it comes to this deadly form of cancer?
Dr. Sbrana and Christine Bialko say commonly seen symptoms may include:
Unexplained weight loss
Loss of appetite
Jaundice
Abdominal pain
Back pain
While these symptoms are commonly associated with various other conditions, as well, the experts advise seeing your doctor for further evaluation if you experience any of the above.
Related Posts
Comments
About the Author
Jacqueline Hughes is a former manager, media relations at Advocate Aurora Health. Previously, she was the public affairs and marketing manager at Advocate Lutheran General Hospital in Park Ridge, IL. She earned her BA in psychology at Stanford University in Palo Alto, California. Jackie has 10 plus years experience working in television and media and most recently worked at NBC 5 in Chicago. In her free time, she enjoys swimming, going to the movies and spending time with her family.