The hairy side of prenatal vitamins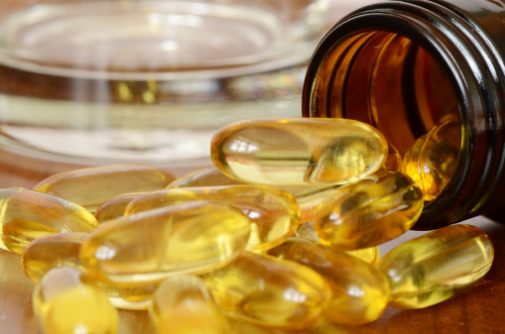 Thicker hair, stronger fingernails: What woman doesn't want that? But if you're thinking of taking over-the-counter prenatal vitamins to get them, think again.
Some women who are not pregnant may be tempted to take prenatal vitamins because they have heard that they promote thicker hair and stronger nails. But experts say no scientific evidence exists to back this claim. Plus, if you're eating right, you shouldn't need any multivitamins at all.
"Until or unless your primary care physician suspects a deficiency, self-supplementing is not a good idea," says Madhu Jain, an outpatient dietitian at Advocate Good Shepherd Hospital Health and Fitness Center in Barrington, Ill. "Prenatal vitamins are needed if you are pregnant or planning to get pregnant in the near future. But healthy adults who eat three balanced meals daily do not need any supplements. All the vitamins and minerals are supplied by our diets."
Not only do non-pregnant women who eat healthy, well-balanced diets not need prenatal vitamins, these supplements actually might be harmful to them. Prenatal vitamins have more folic acid (the synthetic form of folate) than non-pregnant women need. These vitamins also can have two or three times more iron than non-pregnant women need.
Getting too much iron can cause constipation, diarrhea, nausea or vomiting. As for folic acid, too much of it can mask the symptoms of vitamin B12 deficiency. If you have a vitamin B12 deficiency and it's not treated, the result could be depression, memory loss and dementia.
If you want thicker hair and stronger nail, Jain says skip the vitamins and instead make sure you're eating a balanced diet. That means lean proteins, whole grains, low-fat dairy and lots of fruits and vegetables.
Related Posts
Comments
About the Author
Kathleen Troher, health enews contributor, is manager of public affairs and marketing at Advocate Good Sheperd Hospital in Barrington. She has more than 20 years of journalism experience, with her primary focus in the newspaper and magazine industry. Kathleen graduated from Columbia College in Chicago, earning her degree in journalism with an emphasis on science writing and broadcasting. She loves to travel with her husband, Ross. They share their home with a sweet Samoyed named Maggie.