Little hearts need big love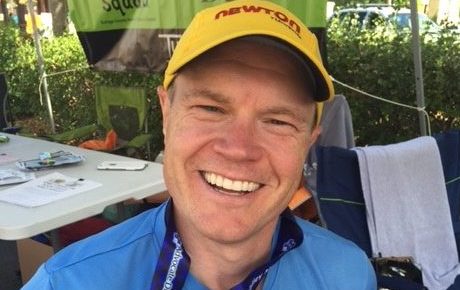 When I tell people that I will be running the Chicago Marathon, many reply, "Now, why would you want to go and do that?"
For many years, I felt the same way. Although I had completed many 5Ks, 10Ks and triathlons, the marathon seemed painful and boring. Seriously, who in their right mind would run continuously for four hours?
Then I learned of Advocate Health Care's charity running team and the potential to raise funds for the Advocate Children's Heart Institute—a charity near and dear to my heart. I had the wild idea that I too could run a marathon and support families who are impacted by congenital heart defects—families like ours.
In 2007, our family was forever changed by the nurses, techs and physicians at Advocate Children's Hospital. Meredith, our second daughter, was born with an aortic coarctation. For those unfamiliar, that means a crimped aorta, which blocks oxygenated blood flow from the heart to the rest of the body. When Meredith was barely three days old, her skin turned a blue-gray color and was rushed to the Neonatal Intensive Care Unit (NICU.)
Heroes at Elmhurst Memorial Hospital and Loyola Hospital stabilized Meredith until, in the middle of the night, the Advocate transport team made it through a brutal snow storm to rush our little girl to Advocate Children's Hospital. There, she received brilliant, life-saving care from many, including Dr. Tarek Husayni and Dr. Michel Ilbawi. So much expertise and love was demonstrated during the week-long prep for surgery, the four-hour long surgery and the six weeks of recovery. We are so grateful to the team for saving Meredith's life. We love our girl.
Today, Meredith is a healthy and happy nine-year-old. She loves playing with her sisters, Eileen and Alice, reading, gymnastics, dancing and just about anything that has to do with American Girl.
I crossed paths with Advocate again in 2008 when I became an associate. I am now the Vice President of Finance for Advocate Sherman Hospital. I see firsthand that Advocate Children's Hospital programs aren't big profit centers. The programs and services rely on generous charitable gifts.
These fundraising efforts are critical to supporting these important programs and supporting families in crisis. Please consider making a donation in support of the 2017 Advocate Chicago marathon runners. Together, we can help save the lives of those in need, just like Meredith.
Related Posts
Comments
About the Author