"How 'The Lion King' helped me through brain cancer"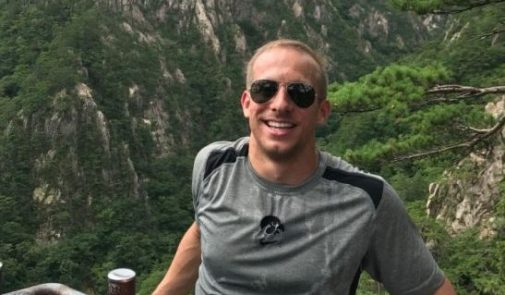 On December 22, 1994, after a routine check-up at the pediatrician, my parents received news that their three-year-old son could have a brain tumor.
Thanks to Dr. Hansen, I was rushed to Advocate Lutheran General Hospital, where a thorough examination could be done. Dr. John Ruge confirmed the pediatrician's suspicions and scheduled me to have surgery on December 27, 1994.
After a successful surgery, the tumor, an Ependymoma located in the supratentorial region, resurfaced two years later and was caught through monthly monitoring of the infected area. After a second surgery, led by Dr. Ruge and his team in 1996, it was decided to use proton radiation therapy as follow-up treatment in Boston to ensure the tumor would never come back again. The treatment would last a long seven weeks while I lived in the local Ronald McDonald House with my family.
Growing up
At such a young age, it was nearly impossible to comprehend the situation. I can only remember flashbacks to certain moments, two of which stand out the most.
For my body to prepare for my first surgery, it would need to stabilize, so I was required to stay in the hospital the days leading up to the operation.
Unfortunately, Christmas fell between that time and my surgery, so my whole family, including my little sister, Helene (18 months old at the time), celebrated Christmas next to my hospital bed. I vividly remember Santa Claus bringing gifts and treats into my room and placing them next to a small Christmas tree by my bed.
Looking back, I am very thankful for the staff on call that made the day extra special, while ensuring nothing felt out of the ordinary to me and Helene. Although my sister and I were too young to realize this, my parents were very appreciative they took the time to do this.
This may sound silly, but a very vivid memory of my battle with cancer was enduring the monitoring of my brain through many MRI scans. For someone who is unfamiliar with the feeling, imagine being slipped into a tightly encapsulated tube, which is then placed into a life size pin ball machine. The sounds are very intense, and you are not allowed to move a muscle.
As a child, I would never get used to this experience, but luckily knew my dad was waiting on the other end of the tube watching me. The other motivation I had was finishing the Lion King soundtrack because once the last song played through, I knew the process was almost over. I listened to this soundtrack until my teenage years, which was when the technology changed and the MRI process was much quicker, only lasting maybe 20 minutes as opposed to two hours.
New adventures
Today, I am 26 years old, cancer free and trying live each day to my maximum potential, in gratitude to my doctors and family's sacrifice over 20 years ago. I have had the opportunity to graduate from the University of Iowa and work in different parts of the world. My determined, mostly stubborn, personality has led me to achieve the many physical obstacles I have encountered along the way, allowing me to play sports both in high school and college, where I have met many lifelong friends.
Currently, I am living in Asia, moving between South Korea and China in an international sales management program. I have tried to constantly challenge myself both in eating interesting Chinese cuisines and climbing the many mountains covering South Korea's landscape. My time overseas has been a life changing experience and has opened my eyes to many cultures and traditions I would never thought existed.
My advice to those currently battling or to those who will battle cancer in the future is to respect the process and don't look up. The second you start focusing on the obstacles to come is when you begin to lose focus on the tasks you need to defeat today. A tough reality to face is that improvement does not happen overnight, in a few sessions or in weeks or months. Improvement will most likely take years of unwavering effort and a support system to keep you focused along the way.
Endless gratitude
My success would not have been possible without teamwork and communication. Orchestrating all the meetings, follow ups, tests, MRIs and surgeries would not have been possible without the cooperation and coordination of many doctors, their teams, all of the nurses, support staff and physical therapists. I cannot say thank you enough for their dedication, along with all my friends and family members who visited me in the hospital, prayed for and pushed me along the way. You have made me who I am today!
The Advocate Children's Midwest Children's Brain Tumor Center is celebrating 20 years helping people like Stuart get the care they deserve. Visit donate.advocategiving.org to help make a difference in the lives of our youngest patients.
Related Posts
Comments
About the Author