Relationship problems? Try this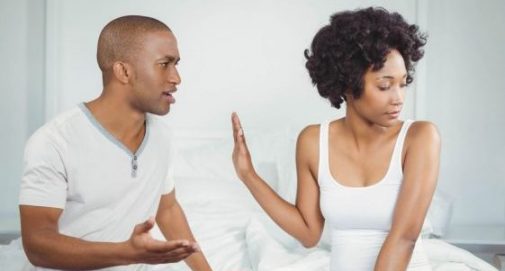 Anyone in a long-term relationship will tell you it's a lot of work and not conflict-free, even for the best romantic pairings. With that conflict can come stress.
But ironically the same thing – relationships – can also help alleviate that stress.
A new study from the University of Texas at Austin finds that having good friends and family members to turn to alleviates the stress of everyday conflict between marital partners as well as the health problems brought about by that tension.
The published paper was the first to look at the link between the levels of cortisol – an indicator of physiological stress – and marital conflicts in the home. It studied 105 newlyweds who kept daily records of marital conflict in their home and completed questionnaires about the number, quality and characteristics of their connections with friends and family, in addition to cortisol testing.
Those who reported being more satisfied with the availability of friends and family they knew they could connect with had lower cortisol levels, and therefore showed lower risk factors for health problems such as weight gain, insomnia, depression and even heart disease.
"Even everyday conflict takes a toll on people physiologically," university researcher Lisa Neff said. "But we found that the association between marital conflict and cortisol responses completely disappears when people are happy and satisfied with their available social network."
Sarah Katula, an advanced practice psychiatric nurse at Advocate Good Samaritan Hospital in Downers Grove, Ill., says she isn't surprised at the findings, noting a plethora of other studies showing the same.
"When people hold all that stuff in, they're more stressed out," she says. "Our bodies do not like constant, chronic stress. These supportive networks really help us reverse any detrimental effects in our bodies and mind. It goes without saying that support can be really helpful."
Katula warned those helping friends should be careful to not ask questions that are highly personal – examples including issues related to sex or a spouse's past trauma. This sensitive information can be hurtful to the spouse and lead to a breakdown in trust between the couple.
People who serve as resources to their friends and family should be sure they are being as helpful as possible, Katula says. Those who ask questions that divulge hurtful or private information about the other spouse can lead to trust issues later on.
"They should validate and be empathic without feeding into the frustration," she says. "Instead of saying 'John is such a jerk, I can't believe he did that to you,' say 'I'm so sorry you are in this position and feeling so hurt.'"
Katula did note that in the event of physical or emotional abuse, friends and family should steer the victim toward domestic violence resources and professionals.
She suggested those looking to become better, more positively supportive resources to those around them should visit https://maritalfirstresponders.com/ as well as try to follow this advice:
Things to do
Be quiet and listen
Help look for solutions instead of giving advice
Offer emotional support and helpful perspectives
Try to help them understand or consider their role in the problem without criticism or judgment
Things not to do
Do not give advice
Do not talk about yourself
Don't take sides, even if the problem is resolving
Related Posts
Comments
About the Author
Nathan Lurz, health enews contributor, is a public affairs coordinator at Advocate Good Samaritan Hospital. He has nearly a decade of professional news experience as a reporter and editor, and a lifetime of experience as an enthusiastic learner. On the side, he enjoys writing even more, tabletop games, reading, running and explaining that his dog is actually the cutest dog, not yours, sorry.