When and how often should you get a mammogram?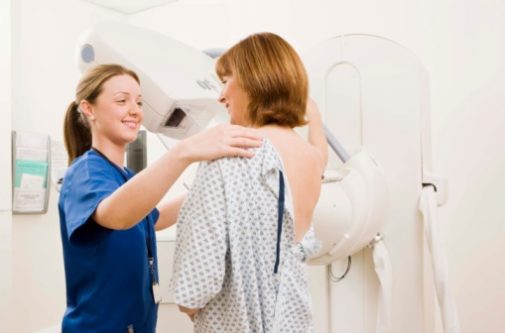 When should women undergo a screening mammogram?
The answer differs, depending on which expert or entity you ask, but a recent study published in the academic journal Cancer supports one recommendation that women start annual mammograms at age 40.
Three leading health care organizations have put forth different recommendations:
The National Comprehensive Cancer Network recommends a yearly screening mammogram for women starting at age 40.
The American Cancer Society recommends women get screened every year starting at age 45 and then every two years starting at age 55, as long as she's in good health.
And the U.S. Preventive Services Task Force recommends women get screening mammograms every two years starting at age 50.
For the study, researchers relied on computer modeling to compare the benefits and risks of the three recommendations. They found deaths from breast cancer fell the most, by an average 40 percent, under the National Comprehensive Cancer Network's recommendation.
Meanwhile, deaths from breast cancer would fall 31 percent under the American Cancer Society's recommendation and 23 percent under the U.S. Preventive Services Task Force's recommendation.
Using the same computer modeling, the researchers also found the most number of lives could be saved under the National Comprehensive Cancer Network's recommendation of annual screening mammograms starting at age 40, followed by the American Cancer Society and U.S. Preventive Services Task Force recommendations.
While these organizations offer different recommendations, the importance and value of shared informed decision making cannot be stressed enough, says Dr. Rosalinda Alvarado, a breast surgical oncologist at Advocate Illinois Masonic Medical Center in Chicago. Every patient has individual circumstances, personal and family history that must be taken into account and factored into a patient's screening plan.
"Here at Illinois Masonic, I recommend women consider a screening mammogram every year starting at age 40, but perhaps what is even more critical is that each woman feels empowered to talk about her breast health and cancer risk with her doctor," Dr. Alvarado says. "In having these open and honest conversations, women can rest assured that they are making the best and safest health care decision for themselves."
If you live near the Chicago area or central Illinois, schedule your mammogram online today and get the results without the worry of waiting. 
Related Posts
Comments
About the Author
Jaimie Oh, health enews contributor, is regional manager of public affairs and marketing at Advocate Health Care. She earned her Bachelor's Degree in Journalism from the University of Missouri-Columbia and has nearly a decade of experience working in publishing, strategic communications and marketing. Outside of work, Jaimie trains for marathons with the goal of running 50 races before she turns 50 years old.