Could these 3 fruits lower your risk of breast cancer?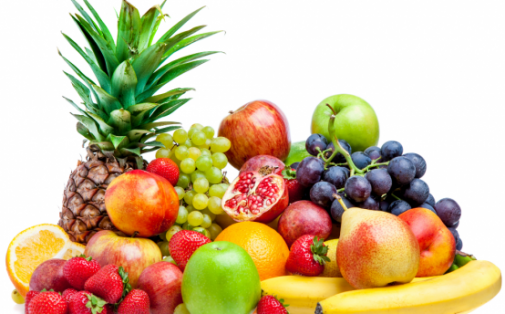 You've likely heard it before: Eat your fruits and vegetables to stay healthy.
Or an apple a day keeps the doctor away.
And while much research has studied the positive effect of both fruits and vegetables on health, one study looked specifically at the relationship between eating certain fruits during the teen and young adult years and women's risk of breast cancer years later.
The findings were published in the British Medical Journal. The researchers, from the Harvard T.H. Chan School of Public Health, examined data from a national survey of over 90,000 nurses which looked at their past health habits and current health. Specifically, they found that those nurses who self-reported eating, on average, three servings of fruit a day during their teen years (13-18) had a 25 percent lower risk of breast cancer compared to those who ate an average of half a serving of fruit a day when they were teens.
Interestingly, the association between higher fruit intake and a lower risk of breast cancer was independent of the amount of servings of fruit they ate as adults each day.
But are all fruits created equal?
The study found the answer is, in fact, no. For teens, the fruits that were associated with a lower risk of breast cancer later in life were apples, bananas and grapes, specifically. In terms of fruit and vegetable intake in early adulthood, oranges and kale were also associated with a reduced risk of breast cancer.
Dr. Anna Katz, a breast surgeon at Advocate Lutheran General Hospital in Park Ridge, Ill., agrees that eating fruits and vegetables to maintain a healthy body weight is important, but also stresses there are limitations to the study, and the cancer-fighting properties of these fruits has yet to be replicated.
She emphasizes other steps to lower your risk of breast cancer with her patients.
"I recommend that my patients maintain a healthy diet high in fruits and vegetables, low in saturated fat and high in protein," she explains. "I always caution them not to smoke and recommend that those who do smoke quit. Avoiding heavy alcohol consumption – especially binge drinking – and exercising regularly have also been proven to lowering one's breast cancer risk, so I endorse this behavior, as well."
Concerned about your risk?
Our Breast Health Assessment estimates your five-year and lifetime risks of developing breast cancer.
Related Posts
Comments
About the Author
Jacqueline Hughes is a former manager, media relations at Advocate Aurora Health. Previously, she was the public affairs and marketing manager at Advocate Lutheran General Hospital in Park Ridge, IL. She earned her BA in psychology at Stanford University in Palo Alto, California. Jackie has 10 plus years experience working in television and media and most recently worked at NBC 5 in Chicago. In her free time, she enjoys swimming, going to the movies and spending time with her family.