What's it like recovering from a stroke?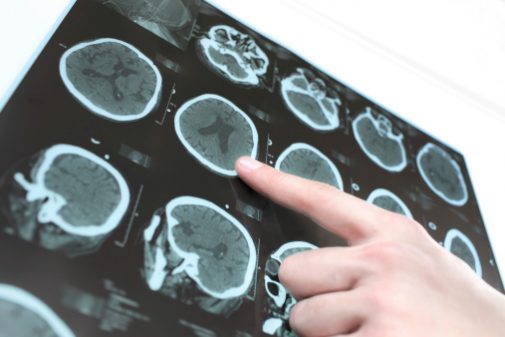 It was August 2015. Bob Chesna suddenly experienced an ischemic stroke, caused by a large blood clot blocking his middle cerebral artery.
"I just remember that I kept trying to get up and I couldn't," says Bob. His wife, Lori Chesna, says, "As much as I thought I could be prepared for something like this, I wasn't."
Bob arrived at Advocate Christ Medical Center in Oak Lawn, Ill., and was then treated by Dr. Scott R. Geraghty, a neurointerventional surgeon.
Dr. Geraghty specializes in neurointervention, which involves performing minimally invasive procedures to treat vascular disorders of the brain and spine, including to emergently remove blood clots, such as the one Bob experienced. He does this by going through an artery in the leg and taking a catheter into the brain, where he can then remove the clot using a specialized clot retrieval device.
"Stroke intervention is relatively new and dramatically increases the chances of patients regaining functionality," says Dr. Geraghty. "Fifteen years ago, if a patient had suffered a stroke like Bob's, they probably wouldn't have had a chance to survive, let alone recover."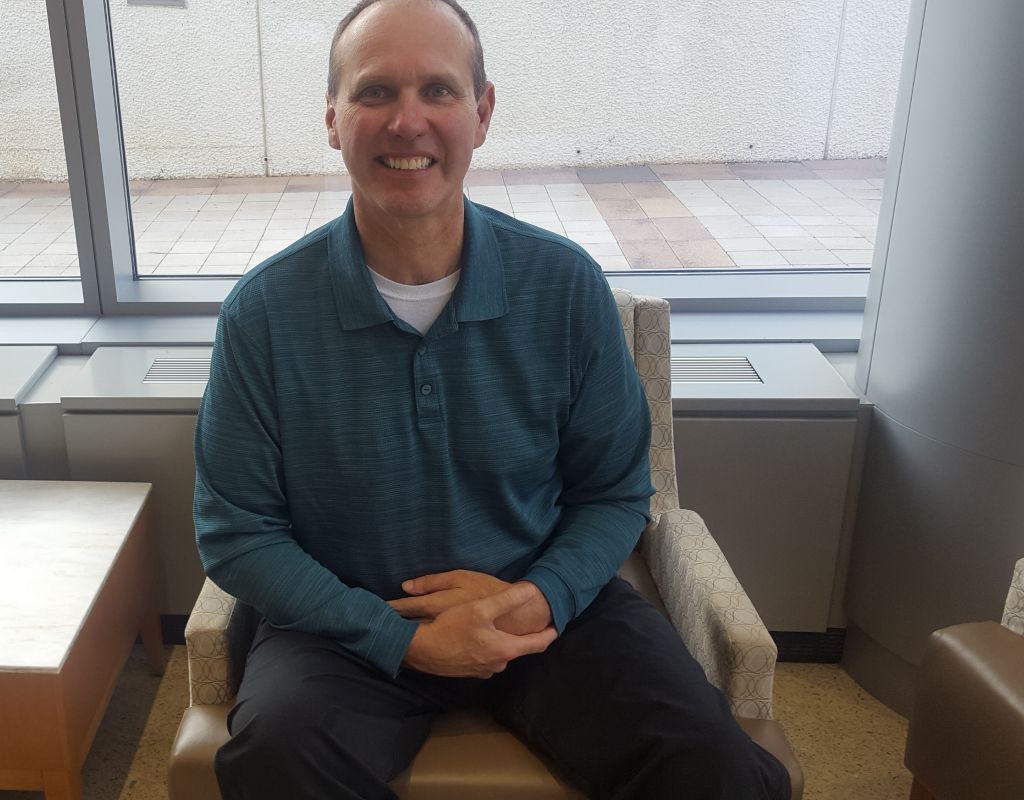 Looking at Bob, you may have never known he had a stroke, but initially, Bob and his wife were unsure if he'd ever be able to walk again.
"Strokes that take place in the middle cerebral artery are common," says Dr. Geraghty. "Without emergent treatment, up to 50 percent of people will become completely dependent or may not survive, and recovery is long for those that do."
Bob has been recovering for two years now. While he has lost functionality of his left arm, he says he still has some movement in his left leg. Initially, Bob had to be with a 24/7 caretaker. Now, he is able to walk with only the help of a cane. He can speak perfectly, has his driver's license and even goes for a bike ride every day.
"My dad had Parkinson's disease and rode a bike, so I decided a three-wheel bike might be a good idea for me. Initially, I was hesitant to buy it, but I told myself that if I could ride the bike up the street… by myself, then I would buy it."
Bob credits therapy as being one of the factors that helped him recover along his journey. He says, "My mom always told me not to fall in love with my bed. Laying in my bed made me feel terrible because I would think, 'I'm only 55 years-old, this can't be it.' Even though therapy was hard and I didn't like it at first, I knew I had to get up and do things."
While Bob has come a long way since August of 2015 and is grateful, he does say there are still struggles and frustrations.
"It's frustrating to have to ask for help cutting my food or opening a jar. I'm retired, and I can't even go fishing."
Before retiring, Bob worked as a service manager at a forklift company for 37 years.
"I went from having a CDL license and being able to drive trucks to having to take all of these tests to prove I can drive again. My car has to have a special steering knob and signal control on the right hand side. These are all new things to get used to."
"It has been hard for Bob and for us," says Lori. "But we have definitely all been brought closer together. I think it's important to share Bob's story because it helps provide awareness."
The number one cause of disability in the U.S. and the fifth leading cause of death is stroke.
How can you tell if you've experienced a stroke? Dr. Geraghty recommends following the F.A.S.T. model:
Facial Droop– half of your face may look like it is sagging or may be hard to move. This is where the muscles in the face have become paralyzed.
Arm Weakness- difficulty or the inability to raise your arm
Speech Difficulty- inability to speak or produce understandable speech
Time- If you experience any of the above symptoms make sure you seek medical attention immediately.
While Bob says he never noticed any of the above signs before experiencing his stroke, he says it made him realize the importance of regular doctor visits. Bob's stroke was due partially to high blood pressure and atrial fibrillation, which he believes could have been potentially detected earlier if he had seen a doctor.
80 percent of all strokes are preventable. Learn about strokes and your personal risk of having one. Take our assessment today.
Related Posts
Comments
About the Author
health enews staff is a group of experienced writers from our Advocate Aurora Health sites, which also includes freelance or intern writers.