If your child plays sports, they need this to stay safe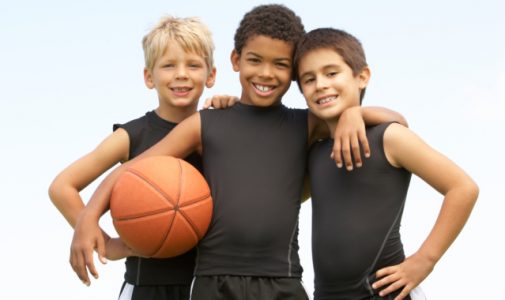 Children who play sports need to get eight hours of sleep or more.
That's according to the National Sleep Foundation, which suggests a lack of sleep is a factor in sports injuries. According to the Foundation, kids who don't get at least eight hours each night are 1.7 times more likely to get hurt compared to those who do.
"Sleep is critical to a child's psychological, as well as physical, well-being," says Allison Clarke, a pediatric psychologist at Advocate Children's Hospital. "Unfortunately, these days, we are seeing more and more children sacrificing sleep in order to meet the pressures of achieving in the classroom, as well as in sports and socially."
Dr. Clarke says that ongoing sleep deprivation leads to declines in functioning. Sleep loss can definitely impact motor skills and athletic performance, as well as increase a child's chances of being injured.
"When children aren't sleeping well or are sleeping less, you can see impairments across the board," adds Dr. Clarke. "Their overall physical health and heart health and metabolic functioning, in particular, are affected. We also see increased anxiety and depression."
Dr. Clarke offers four tips to make sure your child gets enough sleep:
Make sleep a priority in the home. Learn to say no to activities that may interfere with adequate sleep.
Establish a consistent evening routine that helps kids to relax and wind down before bedtime.
Maintain approximately the same wake-up schedule during the week and on weekends.
Talk with schools and athletic teams about adjusting the training schedule to improve sleep duration (reducing early morning and late night practices), which can lead to improvements in athletic and academic performance.
Dr. Clarke adds that it your child is getting at least eight hours of sleep and still demonstrating attention problems, hyperactivity, irritability or excessive daytime sleepiness, talk to his or her pediatrician about other factors that may be impacting it.
Related Posts
Comments
About the Author
Evonne Woloshyn, health enews contributor, is director of public affairs at Advocate Children's Hospital. Evonne began her career as an anchor and reporter in broadcast news. Over the past 20 years, she has worked in health care marketing in both Ohio and Illinois. Evonne loves to travel, spend time with family and is an avid Pittsburgh Steelers fan!