Approximately 1 in 4 cancer deaths is attributed to this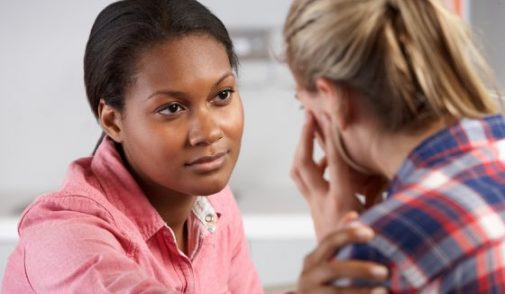 Did you know lung cancer is the leading cause of cancer death in the U.S. for both men and women?
In fact, about one in every four cancer deaths is attributed to lung cancer, according to the American Cancer Society. But a new study offers some hope for those fighting the deadly disease.
The research, published in the Annals of Thoracic Surgery, found that the two-year survival rate for patients with stage 1 non-small cell lung cancer is increasing for patients who have received certain treatments. The researchers examined data from over 65,000 people who had been diagnosed with the early stage lung cancer over the course of a ten year time frame beginning in 2000. As part of the study, they noted the type of treatment each patient had. Those included: surgery, radiation, both forms of treatment or neither form of treatment.
When examining the group that had received either radiation or surgery, they found that the two-year survival rate increased from 61 percent in 2000 to 70 percent in 2009. That is equal to a 3.5 percent decrease in lung cancer deaths annually.
Of those studied, 62 percent had surgery, 15 percent had radiation therapy, 3 had both forms of treatment and an astonishing 18 percent received neither treatment.
The survival rate after two years for those who didn't receive radiation or surgery actually fell from 20 percent to 16 percent over the course of the 10-year span.
"The results are not surprising,as the treatment of early stage lung cancer can be very successful," says Dr. Axel Joob, a thoracic surgeon at Advocate Lutheran General Hospital in Park Ridge, Ill. "The improvement in survival is likely because of advances in minimally invasive techniques that are now being used to treat early stage lung cancer as well as the advances in radiation treatment for patients who are not candidates for surgery. These patients are now being treated with focal radiation also known as CyberKnife or SBRT (stereotactic radiation)."
Dr. Michael Vercillo, a thoracic surgeon also at Lutheran, emphasizes that the key is catching lung cancer early.
"This study demonstrates that if lung cancer is found early, treatment can be initiated early, which will lead to much better survival for lung cancer," says Dr. Vercillo. "Surgery or radiation can treat an early stage lung cancer, both with a large increase in survival over no treatment."
Dr. Joob agrees that the key is catching it early, which means knowing your risk and getting screened.
"Many patients don't have symptoms until it is at an advanced stage, so it's crucial to get screened," he explains. "In our lung cancer screening program, over the last four years, we have discovered early stage cancers in over 60 percent of patients with lung cancer. All of those patients were treated successfully with minimally invasive surgery or with CyberKnife. Compare that 60 percent to the 25 percent of lung cancer patients whose cancer is typically discovered at an early stage."
Are you at risk? Take a free Lung Health Assessment to find out. For patients who are identified as high risk, Advocate Lutheran General Hospital offers a Lung Screening Program to help identify lung cancer early.
Related Posts
Comments
About the Author
Jacqueline Hughes is a former manager, media relations at Advocate Aurora Health. Previously, she was the public affairs and marketing manager at Advocate Lutheran General Hospital in Park Ridge, IL. She earned her BA in psychology at Stanford University in Palo Alto, California. Jackie has 10 plus years experience working in television and media and most recently worked at NBC 5 in Chicago. In her free time, she enjoys swimming, going to the movies and spending time with her family.