Show up for treatment, meet a survivor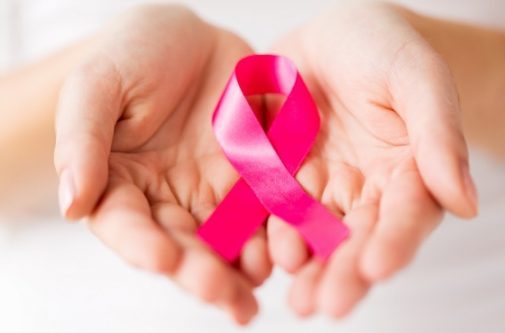 Learning you have breast cancer is one of the scariest days of your life, but it can also help you connect with people you may not have met any other way.
Araceli Cruz, who checks patients in for their appointments at the Bhorade Cancer Center at Advocate Good Samaritan Hospital in Downers Grove, Ill., is a breast cancer survivor who shares her story with patients as a way to give them hope as they go through their treatment.
"When we have a new patient who has just been diagnosed with cancer, they are really nervous and scared. I try to put them at ease by sharing my story and reassuring them to just keep going," says Cruz. "I think it's good for them to see someone who's on the other side of the tunnel."
Three years ago, Cruz says her "nightmare" began when she received confirmation of lumps in one of her breasts from breast surgeon, Dr. Gale England.
"My husband had told me for a few months that I needed to get checked out, but I kept putting it off. Finally, I asked one of our breast surgeons if she could take a quick look," says Cruz, who was 41 years old at the time.
Following an array of tests, it was determined that Cruz had Stage 2B breast cancer.
Since Cruz already worked at the hospital's cancer center, she knew right away who would become her care team.
"I had the best care team, an A+ team. They were very supportive and kept telling me to have faith," Cruz says of breast surgeon Dr. England, reconstructive surgeon Dr. Sandeep Jejurikar and oncologist Dr. Fariborze Barhamand.
Following surgery, Cruz underwent eight cycles of chemotherapy and 35 treatments of radiation.
"It was tough, but my husband and kids helped me get through it," said the mom of five children. She also credits her co-workers and Advocate Health Care for support as she continued to work through much of her treatment.
"At first, I was questioning, why me? But then I realized that this happens to so many people. I started focusing on the breast cancer survivors that I work with on a daily basis who lead healthy, active lives. They really became my heroes," says Cruz of her co-workers.
Two years following treatment, Cruz says she feels good.
"One of my medications has some side effects that causes bone pain. I may not be as quick as I used to be, but I have so much to be thankful for," she says. "I learned a lot from this ordeal. Life is such a gift. I tell everyone to appreciate their family and hug their kids."
Editor's note: Araceli Cruz participated in the Chicago Bulls Pink Out Game on Oct. 13. This once-in-a-lifetime experience was sponsored by Advocate Good Samaritan Hospital and Advocate Health Care.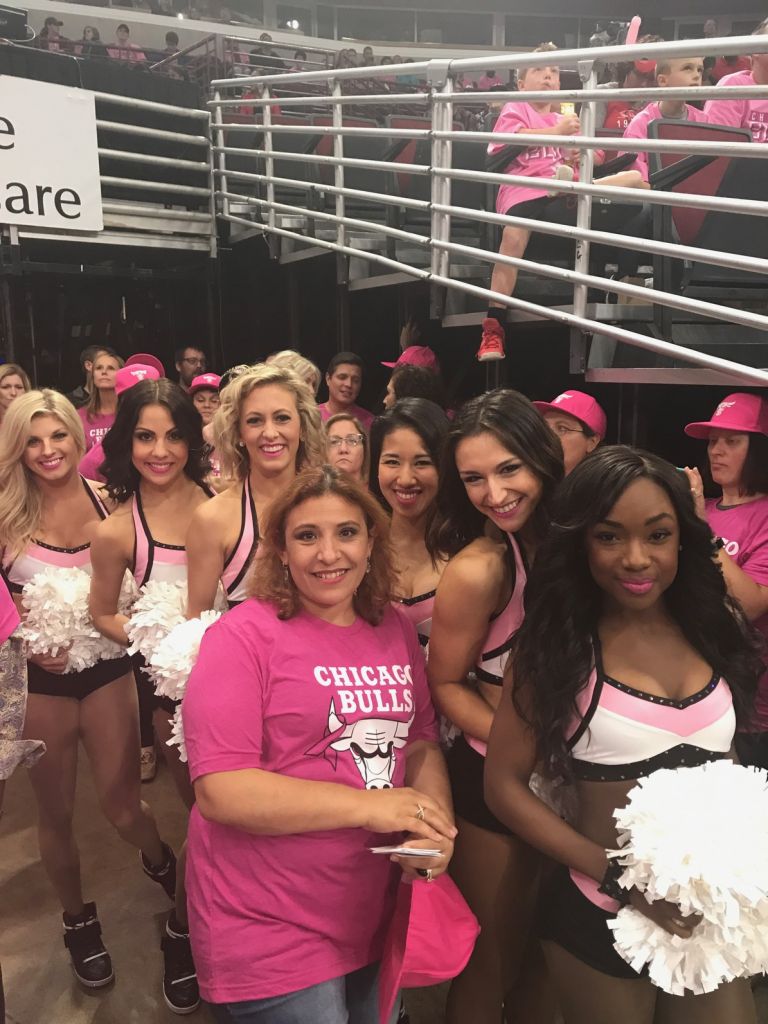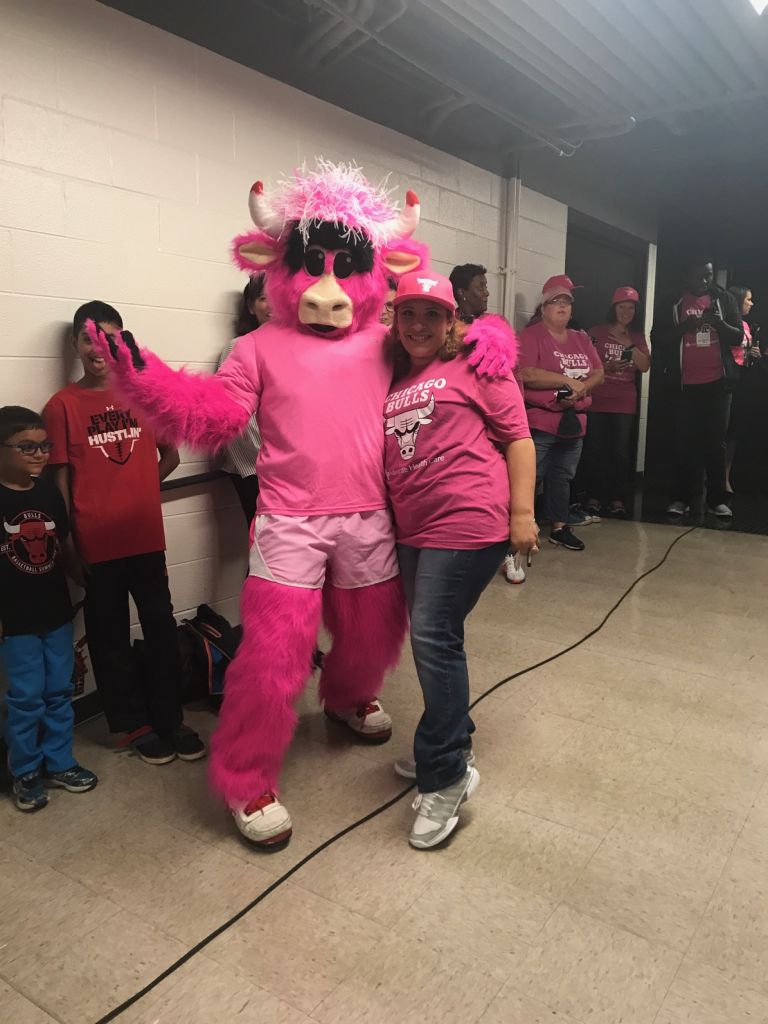 Related Posts
Comments
About the Author
Johnna Kelly, healthe news contributor, is a manager of public affairs and marketing at Advocate Christ Medical Center in Oak Lawn. She is a former newspaper reporter and spent nearly 10 years as a public relations professional working for state and county government. During her time as a communications staffer for the Illinois General Assembly, she was integral in drafting and passing legislation creating Andrea's Law, the nation's first murderer registry. In her spare time, she volunteers at a local homeless shelter, enjoys traveling, photography and watching the Chicago Bulls.