'Dancing with the Stars' contestant opens up about her health battle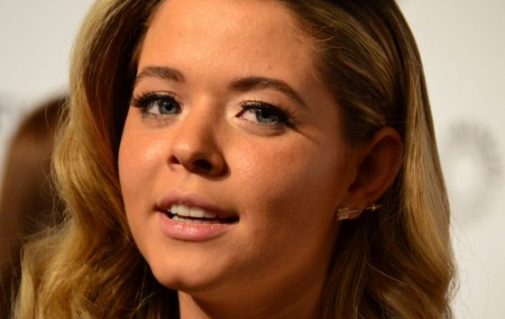 Recently, Pretty Little Liars star Sasha Pieterse opened up on Dancing with the Stars about her struggle with Polycystic Ovary Syndrome (PCOS), which led to, among other things, her gaining nearly 70 pounds.
"I had no idea what was going on, and I didn't have any way of solving it," Pieterse told People magazine. "Very recently, I was diagnosed with PCOS, polycystic ovary syndrome, a hormone imbalance. Finally, I knew why this was happening to me."
According to the PCOS Awareness Association, PCOS affects about 10 million women in the world and is considered a hormone problem that can cause obesity, infertility and menstrual problems, fatigue, sleep apnea and can lead to the development of heart disease, stroke, diabetes and even some cancers.
Since starting Dancing with the Stars, Pieterse has lost over 15 pounds and says she feels like she finally has a hold of her life and her health again. She hopes to shed light on this commonly misunderstood health issue by sharing her story and inspiring women who are struggling with PCOS to remain confident in themselves and their bodies.
"More than half of women who have it don't even know," Pieterse said. "It really is a huge issue that I want to share and hopefully help even one person deal with it."
Dr. Sasikala Royyuru, a family medicine physician with Advocate Medical Group in Bloomington, Ill., says symptoms of PCOS include:
"PCOS can also be a marker of the development of diabetes, which can be prevented with necessary and proactive steps," says Dr. Royyuru. "So it is very important to talk to your doctor if you have any of these symptoms."
While PCOS is not curable, it is treatable. The PCOS Awareness Association reports that treatment options include taking hormonal birth control pills; medications like metformin and clomiphene, drugs that can curb hormone levels; vitamins; and making lifestyle changes, such as working out regularly and eating a balanced diet.
Related Posts
Comments
About the Author
Danielle Sisco, health enews contributor, is a recent graduate of Illinois State University and a former public affairs and marketing intern at Advocate Lutheran General Hospital and Advocate BroMenn Medical Center. She has a Bachelor's of Science Degree in public relations and is currently working at a public relations agency in Chicago. In her free time, Danielle enjoys going to country music concerts, playing volleyball, traveling, blogging and spending quality time with her family, friends and puppy.