How one cancer survivor hopes to save lives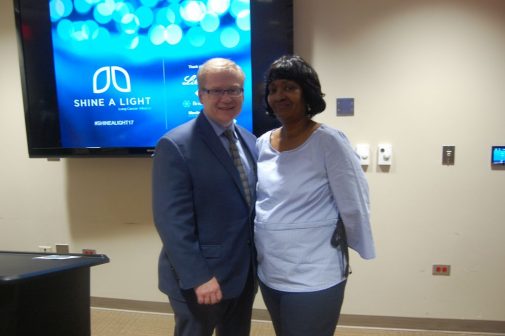 In late August, 60-year-old Gloria Delaney of Lynwood, Ill., knew something was wrong after experiencing chronic coughing.
Delaney, who had already been diagnosed with Lupus in 1994, says she knew she needed to be her own advocate.
"If something is wrong or feels wrong, I know I have to communicate with my doctor," says Delaney. "We should know our bodies and not take any chances when it comes to our health."
Luckily, Delaney's advocacy brought her to Advocate Christ Medical Center in Oak Lawn, Ill., where it was discovered that she had stage one lung cancer.
"Lung cancer was the furthest thing from my mind," she says. "My grandmother smoked until she died at 105 years old, and she never had lung cancer. I smoked, but never thought it was a possibility."
According to Diane Murphy, a Christ Medical Center lung nurse navigator, 20 percent of lung cancer patients are non-smokers. Furthermore, lung cancer is the second most common cancer in men and women worldwide, not including skin cancer.
Additionally, Patty Mullenhoff, also a Christ Medical Center lung nurse navigator, says lung cancer is difficult to diagnose early because symptoms typically don't appear until the disease has advanced.
Thankfully, because Delaney's lung cancer was caught so early, she was able to have her surgery on October 19 and is now lung cancer free.
Her surgery was performed by Dr. Paul Gordon, a Christ Medical Center cardiovascular and thoracic surgeon. Dr. Gordon specializes in performing robotic-assisted surgeries using the da Vinci Robotic Surgical System.
Dr. Gordon used the da Vinci Xi robot to perform Delaney's surgery, which is a minimally invasive option for lung cancer patients facing lobectomy, or the removal of the entire lobe of one lung.
"The da Vinci robot can bend and rotate in ways the human hand can't," says Dr. Gordon. "There are many benefits to a da Vinci lobectomy, such as smaller incisions, less scarring and a shorter hospital stay. It can take months for a patient to recover from lung surgery. The da Vinci robot is extremely beneficial in helping to reduce that timeframe."
In Delaney's case, she was able to go home only four days after her surgery with no oxygen. After having recovered for two weeks, she is able to sit up and walk. She says her pain is manageable and is similar to what you'd feel when coming home from the dentist when Novocaine starts wearing off.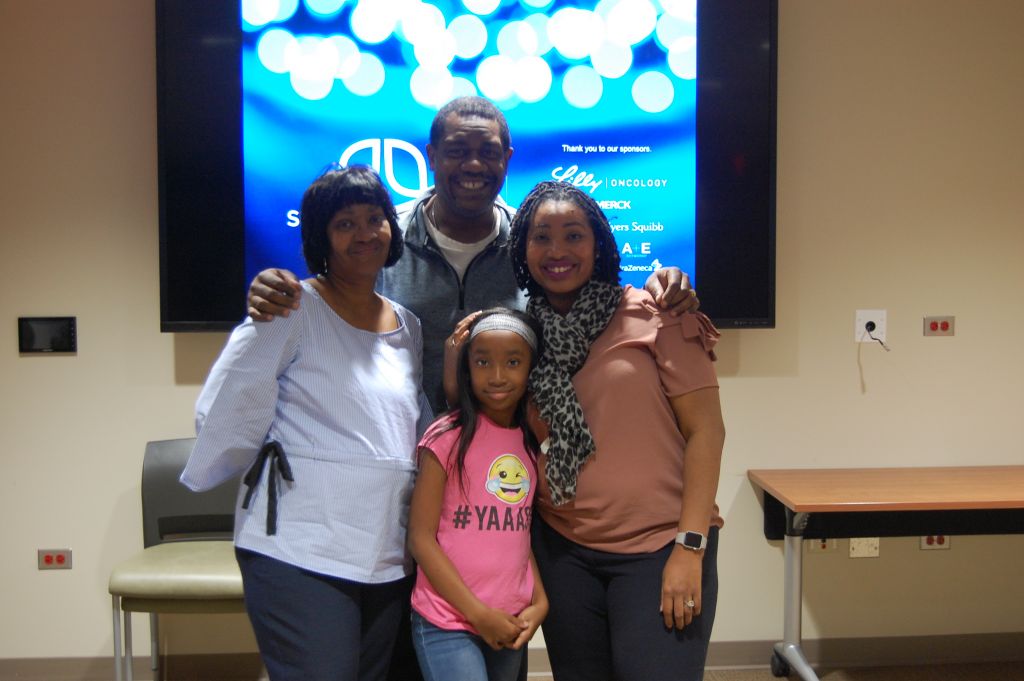 Aside from learning the importance of being an advocate for her own health, Delaney says she also learned the importance of sharing her story through her Lupus diagnosis and her daughter.
"When I was diagnosed with Lupus, I was very close-minded and didn't want to share my personal journey or story with anyone, but in 2014, my daughter was diagnosed with breast cancer at the age of 38, and she decided to share her journey from beginning to end," Delaney explains. "I was amazed to see how her story touched the lives of so many people. When I got lung cancer, I decided I wanted to do the same. There's so much out there about breast cancer awareness, and I really want people to know more about lung cancer and the difference it can have in your survival when it is caught early."
Lung cancer is the leading cause of cancer death in America. Screening for the disease can have substantial benefits for those who are at risk.
The American Lung Association says there are 8.6 million Americans who qualify as high risk for lung cancer. If half of these individuals were screened, 13,000 lung cancer deaths could be prevented.
Our Lung Health Assessment will help you identify your risk factors and learn if lung cancer screening is recommended for you.
Related Posts
Comments
About the Author
health enews staff is a group of experienced writers from our Advocate Aurora Health sites, which also includes freelance or intern writers.