Are you inked? Here are 6 health risks you should know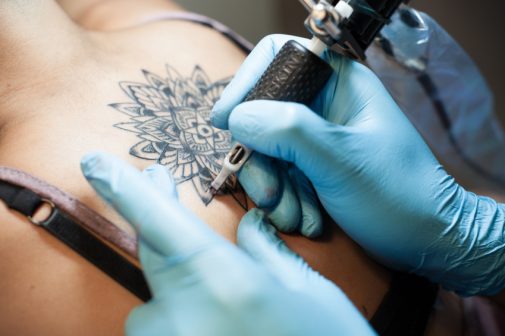 Tattoos are growing in popularity. Today, it's estimated that 20 percent of Americans have a tattoo and, of those, 40 percent are millennials.
What health risks should be considered before getting a tattoo?
Tattoos can result in serious infections from bacteria like methicillin-resistant staphylococcus aureus (MRSA) or viruses like Hepatitis
Dyes and inks used for tattoos are not approved by the Federal Drug Administration and thus, there are no studies on long-term carcinogenic (cancer) risks
If you have an allergic reaction to the dyes and inks, it can remain for years
The appearance of tattoos can change over time and can be disfiguring
Removal of tattoos can be expensive, painful and sometimes impossible
37 percent of human resource professionals say tattoos can be career limiting
"Adolescents and young adults see tattoos today as a way of expressing themselves," says Dr. Cathy Joyce, Director of Adolescent Medicine at Advocate Children's Hospital. "But it is important to remind them that this 'self-expression' may look very different to them 20 years from now, and this choice may not be reversible."
Related Posts
Comments
About the Author
Evonne Woloshyn, health enews contributor, is director of public affairs at Advocate Children's Hospital. Evonne began her career as an anchor and reporter in broadcast news. Over the past 20 years, she has worked in health care marketing in both Ohio and Illinois. Evonne loves to travel, spend time with family and is an avid Pittsburgh Steelers fan!