Are you underestimating how much you're eating?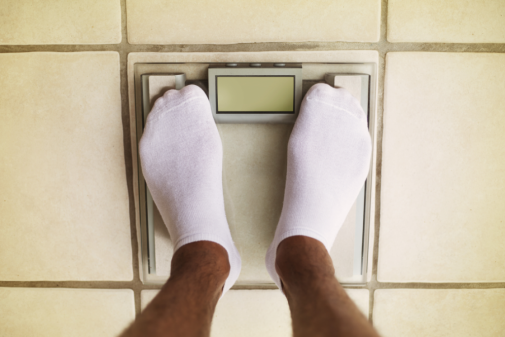 Breakfast. A second cup of coffee. A mid-morning snack. Lunch. An afternoon snack. An after-work snack with a glass of wine. Dinner. Dessert.
Before you realize it, you've consumed far more than your recommended daily caloric intake. But do you ever actually realize it, or are you underestimating just how much you're eating?
According to the Office of Disease Prevention and Health Promotion, a moderately active 26-45 year old male requires approximately 2,600 calories per day, and a moderately active 26-50 year old female needs just 2,000 calories.
Dr. Parimal Sura, an internal medicine physician at Advocate Christ Medical Center in Oak Lawn, Ill., says many people underestimate the amount of calories they're consuming due to portion recommendations and what constitutes a serving size.
"An example of this comes from eating Oreos. One serving is about 140 calories, and unfortunately, only two cookies. I have never been able to eat only two cookies! You can imagine how mindlessly eating Oreos can easily lead to 1,000+ calories," he says.
Another culprit of overconsumption is hidden calories. Dr. Sura says that add-ins and toppings such as sugar and cream in coffee, ketchup, oil and dressings can really add up throughout the course of a day without the consumer even noticing. For instance, drizzling just ½ cup maple syrup over your healthy protein pancakes amounts to 411 calories—that's already 20 percent of a 2,000 calorie diet, just on syrup!
And while you're busy overeating, you may be overlooking how few fruits and vegetables you're consuming. Dr. Sura says he has fallen into the trap of thinking his diet is fairly healthy.
"I feel like I eat my fair share of fruits/vegetables. Then, when I look back at my meals over the course of the week, I realize I didn't consume nearly as many as I should have," he says.
The physician says paying attention to what and how much food you're eating may be the single most important factor in weight loss and living healthy. Dr. Sura offers these tips for being mindful about how much you're eating:
Sit down while eating. Focus on what you are doing and avoid multitasking, whether it's watching television, catching up on work or talking on the phone.
Chew intentionally. Make sure you are chewing each bite well enough to the point that you are not struggling to swallow, which is an indication you are moving too quickly.
Breathe between bites. Instead of "inhaling" your food, take your time and give yourself breaks while you are eating; it shouldn't be a high-stress activity.
"These are all often easier said than done, but the best tip is to just practice being mindful," says Dr. Sura.
Maintaining a food journal or taking a picture of your food before you dig in can open your eyes to just how much you're eating. "For those trying to lose weight who have had difficulty achieving that goal, being meticulous about food consumption can help. Most everyone would benefit from decreasing their total caloric intake," he says.
Related Posts
Comments
About the Author
Holly Brenza, health enews contributor, is a public affairs coordinator on the content team at Advocate Health Care and Aurora Health Care. She is a graduate of the University of Illinois at Chicago. In her free time, Holly enjoys reading, watching the White Sox and Blackhawks, playing with her dog, Bear and running her cats' Instagram account, @strangefurthings.