Jeopardy's Alex Trebek has brain surgery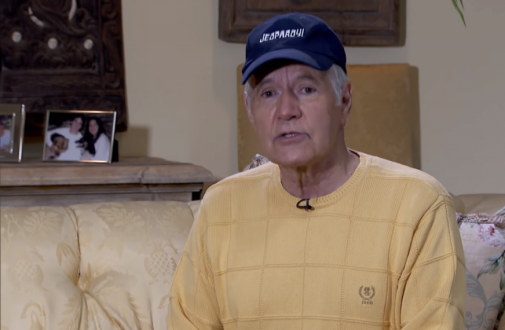 Alex Trebek, the iconic Jeopardy! game show host, shared in a YouTube video Thursday that he had brain surgery over the holiday break to correct a subdural hematoma he developed after falling two months prior.
A subdural hematoma is a bleed on the brain, not in the brain, that occurs between the dura mater and the arachnoid in the subdural space that may apply significant pressure to the cerebral cortex, according to Merriam Webster Medical Dictionary.
Trebek initially announced he had a "slight medical problem", but a subdural hematoma is much more than that.
"A subdural hematoma is considered a very deadly head injury if gone untreated," says Dr. Hamad Farhat a neurosurgeon at Advocate Christ Medical Center in Oak Lawn, Ill.
"This type of brain bleed is most often caused by a traumatic head injury like a fall or car accident," says Dr. Farhat. "This condition can develop over time, as it is more of a leak in the brain than an explosion. That's why it took several months before it was caught in Trebek, and he needed surgery. People who have subdural hematomas may experience symptoms such as change in personality, headaches, forgetfulness and seizures."
"After two days in the hospital, I came home to start recovery," says Trebek. "The prognosis is excellent, and I expect to be back in the studio taping more 'Jeopardy!' programs very, very soon!"
It was not reported whether Trebek suffered any symptoms before his diagnosis.
Related Posts
Comments
About the Author
Marrison Worthington, health enews contributor, is a public affairs and marketing manager at Advocate Christ Medical Center in Oak Lawn, Illinois. She is a graduate of Illinois State University and has several years of global corporate communications experience under her belt. Marrison loves spending her free time traveling, reading organizational development blogs, trying new cooking recipes, and playing with her golden retriever, Ari.