Trump passed this test; can you?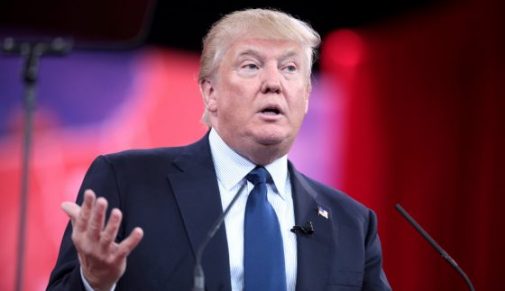 A cognitive test President Donald Trump took as part of his annual physical exam on Friday is widely used in health care.
"It's designed to assess attention, language skills, memory and visual perception," said Dr. Aaron Malina, a neuropsychologist at Advocate Good Shepherd Hospital in Barrington, Ill. "It's a general assessment and may not be sensitive to more subtle cognitive changes. If a person is mildly impaired, the assessment wouldn't necessarily pick it up."
Presidential physician Rear Admiral Ronny Jackson said at a Tuesday press briefing that he had not intended to give Trump a cognitive test, but Trump requested an assessment, so Jackson chose the Montreal Cognitive Assessment (MoCA). It can help health care professionals detect early stages of cognitive impairment for common neurodegenerative conditions such as Alzheimer's disease.
It's available in 46 languages and dialects and used in more than 100 countries.   
It's a quick assessment, taking only about 10 minutes. It was designed to be easy to administer, score and interpret so clinicians in busy practices could use it. (See the whole test here.)
MoCA scores range from 0 to 30. Scoring 26 or above is considered normal. Trump scored 30.
Depending on a person's score, the health care provider may consider a more extensive evaluation or order additional tests to better pinpoint potential cognitive impairment or neurodegenerative disorders such as Alzheimer's, Parkinson's disease or stroke.
People cannot take the test on their own because they are scored not only on their answers but also on their ability to pay attention and to remember words spoken to them. Here's an example of tasks people who take the test are asked to do:
Give the date, month, year, day of the week, place and city in which the test is being given
Look at pictures of animals and name them
Draw a cube
Draw the face of a clock at ten past eleven
Repeat two lists of digits, one forward and another backward
Repeat a list of words twice and then again five minutes later
Listen to a list of letters, and tap every time the letter A is spoken
Start at 100 and subtract by seven at least four or five times
Name the maximum number of words in one minute that begin with a certain letter
To find out more information on memory disorders, cognitive changes and the advantages of early evaluation, visit the Advocate Memory Center.
Related Posts
Comments
About the Author
Kathleen Troher, health enews contributor, is manager of public affairs and marketing at Advocate Good Sheperd Hospital in Barrington. She has more than 20 years of journalism experience, with her primary focus in the newspaper and magazine industry. Kathleen graduated from Columbia College in Chicago, earning her degree in journalism with an emphasis on science writing and broadcasting. She loves to travel with her husband, Ross. They share their home with a sweet Samoyed named Maggie.