Is this diagnosis in decline?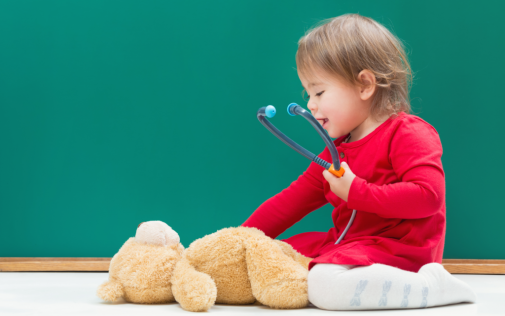 After watching autism rates steadily rise for the past 20 years, new research suggests that the prevalence of autism in American children may have stabilized.
Research published in a recent issue of JAMA shows that the rates of autism spectrum disorder in children in the U.S. remained stable from 2014 to 2016.
Dr. Judith Gravdal, chair of Family Medicine at Advocate Lutheran General Hospital in Park Ridge, Ill., is not surprised because of significant improvements in understanding the disease and how and when to diagnose it.
"Awareness of the diagnosis and of available therapeutic interventions for autism has improved significantly among patients, child care providers and physicians who care for young children," says Dr. Gravdal.
Many factors could potentially account for the spike in autism rates over the past two decades. In their study, researchers noted increased public awareness of the disorder, more children being referred to physicians for diagnosis and changes in diagnostic criteria all could have attributed tothe number of children being diagnosed.
Today, better screening methods are in place, including formal screenings performed using instruments such as M-CHAT during well child visits for those between 18- and 30-months old that have facilitated detection and referral, as early intervention results in improved outcomes. In addition, universal screenings minimize the risk of missing children with the disorder.
"Each child is affected differently, and a team approach for the child and their family is essential," says Dr. Gravdal.
According to the Centers for Disease Control and Prevention, about one in 68 children is identified with Autism Spectrum Disorder, which includes autistic disorder, disintegrative disorder, pervasive developmental disorder-not otherwise specified and Asperger syndrome.
It is nearly five times more common in boys than girls. Children as young as two can be diagnosed with autism, although it's most common to receive a diagnosis at age four. Research is ongoing to determine what causes autism spectrum disorders, as science does not have a clear understanding yet. Dr. Gravdal says that one thing we do know is that autism is not caused by vaccines.
Additionally, Dr. Gravdal says that a family physician or pediatrician is often the first medical professional alerted to the possibility that a child has autism while performing a well child visit.
If you notice any of the following, let your child's doctor know during your next exam, as they could indicate the presence of one of the conditions that falls under Autism Spectrum Disorder:
Not making eye contact with others
Repeating words and phrases
Repetitive behaviors such as flapping, rocking or spinning
Delays in language development or is nonverbal
Highly restricted interests
Easily upset at minor changes in routine
Related Posts
Comments
About the Author
Colette A. Harris, health enews contributor, is the public affairs and marketing coordinator at Advocate Lutheran General Hospital in Park Ridge, Il. She holds a Master of Science degree in journalism from Northwestern's Medill School of Journalism and has nearly a decade of experience writing about health and wellness, which are her passions. When she's not writing, you can find her practicing yoga, cooking, reading, or traveling.